1 dead after 2 accidents tie up I-10
Posted:
Updated: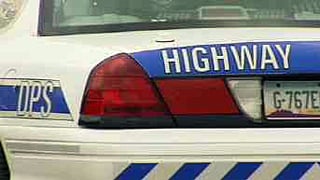 © CBS 5
PHOENIX (CBS5) -
A Surprise man is dead after he was ejected from his vehicle in a crossover accident on Interstate 10 Saturday afternoon.
The victim is identified as 25-year-old Michael Ahrenberg.
The vehicle he was driving crossed over from eastbound I-10 to westbound I-10 at 75th Avenue where he was somehow ejected, Arizona Department of Public Safety officers said. The cause of the crossover is not known.
The roadway had been closed for a previous collision a short time earlier.
In that crash, an SUV somehow became trapped under a semitruck near 75th Avenue.
DPS said three people, including at least one child, were inside the SUV. They all got out on their own before emergency crews arrived.
The I-10 west was shut down for a time and all three people were taken to the hospital to get checked out.
Copyright 2012 CBS 5 (Meredith Corporation). All rights reserved.