UPDATE
PD: Man arrested in robbery, forcing woman to inhale meth
Posted:
Updated: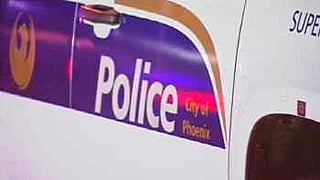 © CBS 5
PHOENIX (CBS5) -
Police have arrested a man who allegedly robbed two people touring a large Phoenix apartment complex and then made an employee inhale methamphetamine.
Phoenix Police Sergeant Tommy Thompson said an apartment complex employee was showing a man and woman, both 18, an apartment Aug. 16 at 25th Avenue and Cactus when the suspect threatened them with a gun and forced them inside a vacant apartment. Police said the suspect robbed the 18 year olds and then the pair escaped.
Police said the man then beat and kicked the Care Creek Apartments leasing agent and forced her to inhale meth.
The 29-year-old woman was taken to the hospital, released, and now is recovering at home.
Authorities learned Todd Alan Lee fled Maricopa County after the attack and he had been living with family in the Stafford area.
Stafford police found Lee in his car about 7 p.m. on Aug. 25. Police said there was a short foot pursuit before he was taken into custody. Lee is being extradited back to Maricopa County.
Thompson said he has not heard of any cases similar to this recently. But he added that it's a good reminder to everyone, especially those in the real estate business who often show properties to strangers, to always be aware of your surroundings.
"It's important to think of a plan. What do I do if this person who I may or may not know attacks me. Do I have an escape route? Do I know where the exits are? In this case, the suspect wasn't even the people who were being shown the apartment, it was someone different," Thompson said.
Copyright 2012 CBS 5 (Meredith Corporation). All rights reserved.