UPDATE
Mesa man arrested in another Craigslist bestiality case
Posted:
Updated: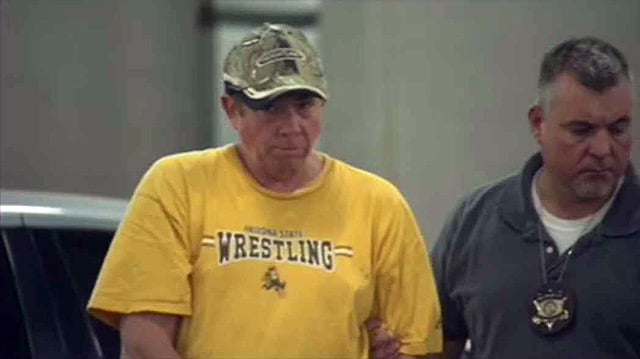 James Naylor, of Mesa.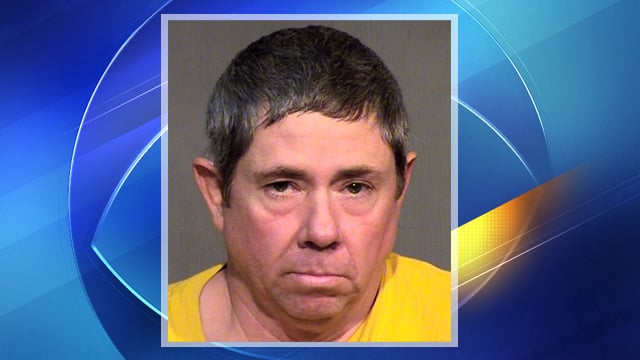 James Naylor
MESA, AZ (CBS5) -
A Mesa man has been arrested on suspicion of utilizing online classifieds website Craigslist to try to procure a dog for sexual gratification, the fourth such case in just more than a year, according to Maricopa County Sheriff Joe Arpaio.
Investigators say James Naylor, 47, faces a felony bestiality charge after he was arrested Monday by deputies after a two-month investigation, Arpaio said.
Arpaio said Naylor, who is married with one child, used Craigslist as a means for soliciting sex from an undercover sheriff deputy K-9, according to Arpaio's office. Deputies said they responded to an ad posted by Naylor on Craigslist in June.
Naylor told sheriff's detectives that he had been having marital difficulties resulting in a year-long sexless marriage, according to MCSO.
Sheriff's detectives said Naylor admitted he used Craigslist to connect with dog owners who would consider offering their pet canines to perform sexual acts with him.
Late Monday evening, sheriff's detectives served a search warrant at his home and seized two computers. Naylor's car was also searched and authorities said they found the cell phone allegedly used to correspond with undercover detectives during the course of the investigation, MCSO said.
Naylor was booked into the Fourth Avenue Jail.
"This is a different breed of people who would do this to dogs. We are going to continue this type of investigation; we are the only ones doing this but we are not going to stop investigating bestiality of this type, having sex with dogs," said Arpaio.
Arpaio said deputies became aware more than a year ago people were using Craigslist to communicate with others who have interest in bestiality. Six suspects have been arrested and convicted in three separate investigations.
The investigations indicated a secret language was utilized by Craigslist users to obscure their criminal plans, according to Arpaio.
Less than a week ago, Shane and Sarah Dae Walker, of San Tan Valley, were sentenced to probation and ordered to stay away from animals after trying to use Craigslist to find a dog for the woman to have sex with.
In July 2011, a former Phoenix middle school music teacher and a Mesa handyman were sentenced to two years of probation in a similar case.
Arpaio has issued two warnings to Craigslist CEO Jim Buckmaster, claiming that the internet site is providing a "platform for the propagation of unconscionable behavior." [Click here to read the letters (PDF)]
The sheriff said he will now send a third letter to Buckmaster, demanding him to help stop these crimes from being committed using the popular website.
Copyright 2012 CBS5 (Meredith Corporation). All rights reserved.