Arizona Republic to charge for AZCentral.com content
Posted:
Updated: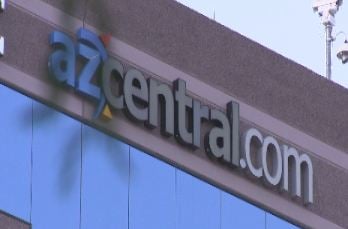 PHOENIX (CBS5) -
The way you get your information is changing, and one industry is feeling that pain more than others.
Arizona's largest newspaper, The Arizona Republic, is rocking the boat today with the announcement that they'll put a paywall on their website starting next month. That means if you want full access to their website, you'll have to pay for it.
"I hear everywhere that print is dead, that everyone's going to social media," said Kim Hall, who gets her news from the internet.
The Arizona Republic, which is owned by Gannett, will now charge you if you want full access to their website, azcentral.com.
"I find it kind of absurd that they're going to charge for information that should be widely available to all people everywhere," said Jeremy Root.
According to the article, they say while the news era has changed, their business model hasn't - until now.
"That's how I heard who won the latest medal at the Olympics, someone would post it on Facebook," said Hall.
"More people online, it's probably cheaper," said Linda Cook.
"Everyone has a computer, so when they go online, it's right in their face," said Annette Malone.
If you want access to all their digital platforms - that is, for your computer, tablet or smartphone - it'll cost $10. If you want the paper, it'll cost more. You can still view their website, but you'll only be able to read a certain number of articles.
Gannett said they've unveiled these paywalls at other newspapers they also own and added subscriptions usually take a dive immediately, but start to pick up. Either way, it's clear to news consumers that something's got to give.
"I think they need to evolve if they're going to keep their business open," Hall said.
The New York Times and LA Times have paywalls, too. So while they're not the first to do this, they also likely won't be the last.
Copyright 2012 CBS 5 (Meredith Corporation). All rights reserved.