UPDATE
Lawmaker: Horne should probe for-profit, private prison operators
Posted:
Updated: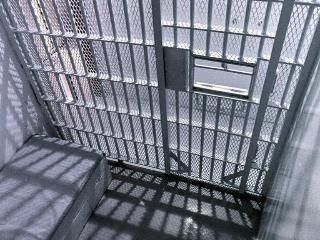 © CBS 5
PHOENIX (CBS5) -
Arizona's House minority leader is renewing his call for Attorney General Tom Horne to investigate for-profit, private prison operators for possible legal and contract violations.
Chad Campbell said there's evidence that for-profit, private prisons are not saving the state money.
"If that is the case, then there is no reason the Republicans should be funding private prison expansion," Campbell said in a statement. "It shows a lack of judgment, especially when they are financing the expansions by doing things like raiding $50 million from the mortgage settlement fund, which was supposed to help people save their homes from foreclosure."
Campbell sent a letter to the Arizona attorney general's office in July calling for an investigation and the immediate suspension of the Arizona Department of Corrections' solicitation for up to 2,000 new private prison beds.
Campbell said he is renewing his call for the investigation, as the state is poised to sign a contract with a for-profit, private prison operator by Sept. 1.
In the letter, Campbell cites alleged violations of:
State law and individual contract provisions requiring proposed private prisons to demonstrate cost savings to the state.
State law requiring private prisons to provide the same or better quality than state prisons.
Contract provisions requiring private prisons to maintain safety standards and rehabilitate prisoners.
State uniform contract provisions requiring private prisons to provide adequate staffing levels.
There is enough money set aside in the 2013 budget for 1,000 new private prison beds, but the state has the option to add another 1,000 beds, for a total of 2,000 new beds in the next few years, Campbell said.
The American Friends Service Committee issued a report indicating that if Arizona were to add the 2,000 private prison beds, the state could be losing more than $10 million a year, he said.
Copyright 2012 CBS 5 (Meredith Corporation). All rights reserved.