SEE THE BACK STORY
East Valley hit with dust, scattered rain
Posted:
Updated: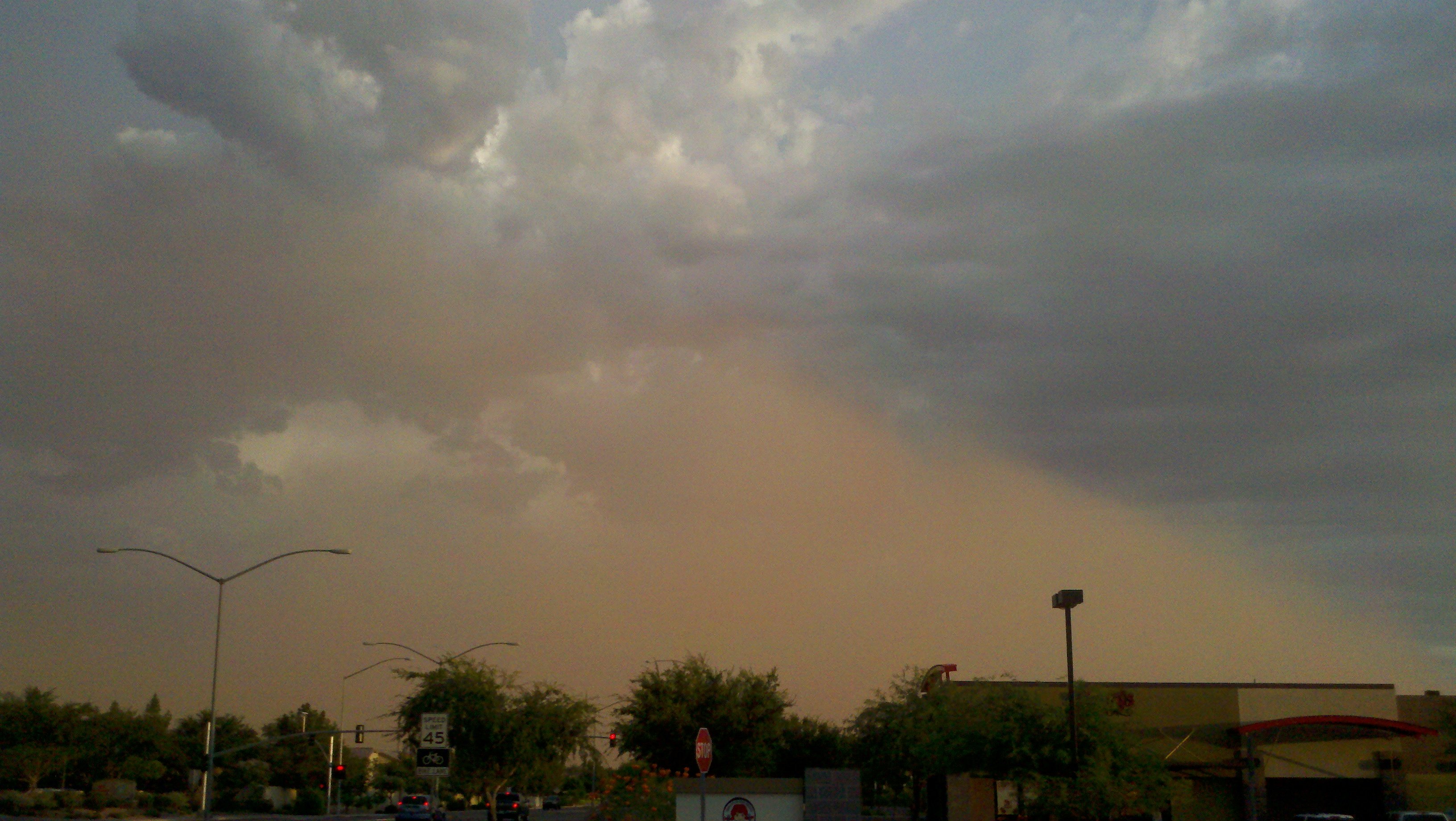 TEMPE, AZ (CBS5) -
The east Valley had a taste of monsoon weather Wednesday night, with areas seeing a lot of dust and some even seeing some rain.
It started to sprinkle at Tempe Beach Park just before 9 p.m. Wednesday, but it only lasted for about 10 minutes.
Earlier in the evening our crews spotted a huge dust cloud headed into the Valley from Casa Grande. It was headed into Tempe, but when it arrived, it settled down a bit.
The weather didn't stop people from enjoying their night; in fact, most people we talked to said they prefer it like this.
"Right now it's kind of hot, but all this raining, every now and then we get rain, I love it, I cherish it, I go outside," said Nikki Talanante.
"It cools down, so it's good," said Tyler Johansen. "It's a nice change, I like watching the storms roll in, it's pretty cool."
Copyright 2012 CBS 5 (Meredith Corporation). All rights reserved.