Phoenix airman missing 46 years honored
Posted:
Updated: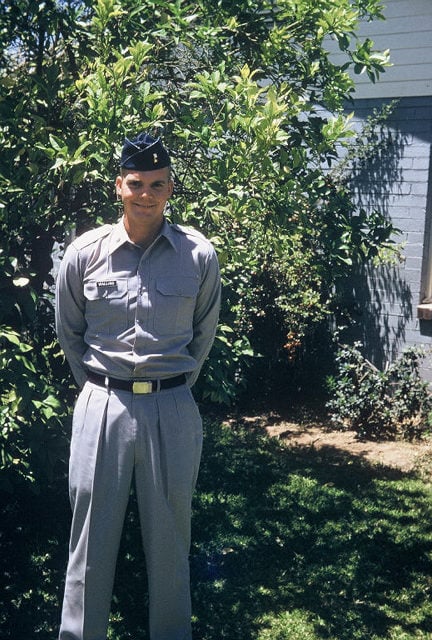 PHOENIX (CBS5) -
Never leave a man behind. It's a code the United States military stands by. On Wednesday, exactly 46 years after Air Force Lt. Col. Charles Walling vanished, he and his co-pilot will be honored in a group burial at Arlington National Cemetery.
"It's a huge weight off of our shoulders. It's knowing he didn't suffer. It's knowing that he didn't have to spend years in a POW prison camp," said Charles Walling's son, Michael Walling.
Ever since Michael Walling was old enough to understand, not knowing exactly what happened to his father has weighed heavy on his mind.
Michael Walling's mother was 6 months pregnant when Lt. Col. Walling was hit by enemy fire on a mission over Song Be Province.
"Growing up without a father, it was hard. It was very difficult, especially when you are little and impressionable," Michael Walling said.
For 13 years Charles Walling was classified as missing in action.
"I can tell you when the POWs came home and I was very little at the time. I can remember them arriving on the plane. I was sitting with my mother and watching the men come off and just hoping, just praying, that our father would be one of the men that would walk off the plane," Michael Walling said.
He never did.
As years turned into decades, Michael Walling's only comfort was in pictures and stories about his father.
Then late last year he was contacted by the Air Force. During the excavation of a crash site investigators uncovered the remains of Charles Walling.
"We keep saying we won the lottery. We're one of the few cases that we know of that they've gone to and excavated twice," Michael Walling said.
Nearly a half century passed since Charles Walling left on a mission that took him a half a world away.
But in June he returned to American soil for his final homecoming. He was buried with full military honors.
On Wednesday he'll be recognized again, along with the man who died with him, defending our country.
"To share this experience with the family of the man who went down with my father. that's incredibly special," Michael Walling said.
Now for the first time on this anniversary there is a feeling of tremendous relief.
"It's a little different this time around. I have that sense of inner peace and closure now," Michael Walling said.
Copyright 2012 KPHO (Meredith Corporation). All rights reserved.