Homeowner scams target Valley residents
Posted:
Updated: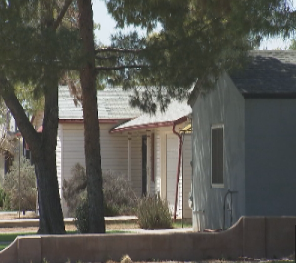 PHOENIX (CBS5) -
Homeowners beware, there are scammers out there looking to rip you off.
The Consumer Federation of America just released some of the fastest growing consumer complaints and scams.
One scam involves bed bugs. Some landlords are requiring tenants to pay a portion of exterminating costs, but legally, if it's not written into your lease, then you should not have to pay any money.
Free home energy audits are another problem.
Experts are warning people to be careful of postcards you get in the mail that look like they're from your local utility company.
If they want you to open a line of credit for a free energy audit, it's probably not legit, according to experts.
Another issue is fake asphalt repair.
If someone knocks on your door and asks for money up front to repair your driveway, you shouldn't do it. They're likely fake asphalt repairmen.
Police said the crooks will spray your driveway with some kind of paint and then take off.
Unlicensed locksmiths have been a problem for years. Some locksmiths will quote you one price on the phone, then demand more money in person to finish the job.
According to experts, the best thing you can do is find a licensed locksmith you trust before you need them. Then you'll have someone to call in an emergency.
Home renovations fraud is also a big problem.
Authorities told CBS5 that there are a lot of unlicensed contractors who will take a chunk of money up front then never finish the job.
The best thing you can do is to get a written contract with a payment schedule and don't pay the final installment until the work is done.
You can find a list of recommended contractors by contacting your local Better Business Bureau.
Copyright 2012 KPHO (Meredith Corporation). All rights reserved.