West Nile surfaces in Pinal Co.
Posted:
Updated: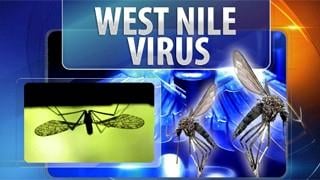 © CBS 5
FLORENCE, AZ (CBS5/AP) -
The first human case of West Nile virus this year has surfaced in Pinal County, county health officials said.
A woman in her 30s from the northern Florence area has tested positive, Pinal County Public Health officials said. Her name hasn't been released, but her prognosis is good and she has reported only mild symptoms so far.
Countywide surveillance activities have detected mosquitoes carrying the virus in Maricopa, San Tan Valley, Arizona City, Florence and Coolidge.
Seven human cases of West Nile have been identified statewide this year, including six in Maricopa County. Several other potential human cases are under investigation by state health officials.
Common symptoms of West Nile virus include fever, nausea, headache and muscle aches.
State health data shows that Arizona had 67 cases of West Nile last year, four of which were fatal.
County health officials urge all residents to "Fight the Bite" by following these personal precautions to avoid mosquitoes and the diseases they may carry:
Avoid outside activity between dusk and dawn, when mosquitoes are most active.
If you must be outdoors when mosquitoes are active, wear lightweight clothing that covers your arms and legs and use an insect repellent containing an EPA registered active ingredient such as DEET, Picaridin or oil of lemon eucalyptus. Always follow the directions on the label.
Make sure doors and windows have tight-fitting screens and remain closed. Repair or replace screens that have tears or holes in them.
Eliminate mosquito-breeding sites around the home by removing standing water in potted plants, tires, bird baths and other containers where water may collect.
Ensure that swimming pools and decorative water features are properly maintained.
Change water in flowerpots, birdbaths and pet watering bowls located outdoors at least twice per week.
Pinal County Environmental Health monitors nearly 150 mosquito traps around the county to identify areas where mosquitoes are carrying West Nile virus.
Copyright 2012 CBS 5 (Meredith Corporation). All rights reserved. The Associated Press contributed to this report.