How does free sound on National Root Beer Float Day?
Posted:
Updated: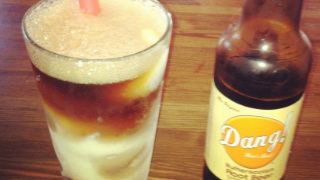 SCOTTSDALE, AZ (CBS5) -
Who can resist a refreshing root beer float, also known as a Black Cow?
Aug. 6 has been dubbed National Root Beer Float Day, and one Scottsdale business is offering free treats to celebrate. The Brat Haus in Scottsdale is offering their Butterscotch Root Beer Floats for free with any order today.
There are a few different stories as to how the cold beverage was invented, most dating back to the 1800s. One claims that Robert McCay Green ran out of cream and used ice cream instead. Another said pharmacist Frank J. Wisner added ice cream to cool off soda for his customers when his ice machine broke.
It's easy to create the treat yourself - just make sure you pour your root beer before adding the ice cream, or you might end up with a big mess.
The Brat Haus is located at 3622 N. Scottsdale Rd. in Scottsdale, AZ. You can call them at (480) 947-4006.
Copyright 2012 KPHO (Meredith Corporation). All rights reserved.