1 dead, 1 arrested in Prescott Valley shooting
Posted:
Updated: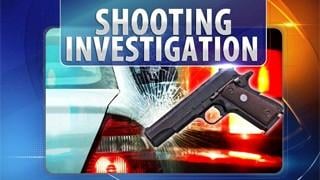 © CBS 5
PRESCOTT VALLEY, AZ (CBS5) -
One is dead and another man is behind bars in connection with a shooting at an apartment complex in Prescott Valley Monday morning.
Police have not released any names yet.
As officers were en route to a report of a fight at the Tapestry Apartments at 6810 E. Spouse Dr., they learned multiple shots had been fired, according to Prescott Valley Police Spokesman Paul Dunn.
Police arrested the suspect, a man in his 20s, and officers began CPR on the wounded man, also in his 20s. Fire rescue crews rushed the victim to Yavapai Regional Medical Center, where he was later pronounced dead.
Investigators learned that the victim arrived at the apartment complex with a female acquaintance of the suspect, Dunn said. A fight broke out between the two men, Dunn said.
The victim and suspect were also acquaintances, Dunn said. At some point, the suspect went back into his apartment and came out with a gun. The suspect fired multiple shots at the victim, striking him at least once, Dunn said.
Copyright 2012 CBS 5 (Meredith Corporation). All rights reserved.