AZ teller credited with saving couple from scam
Posted:
Updated: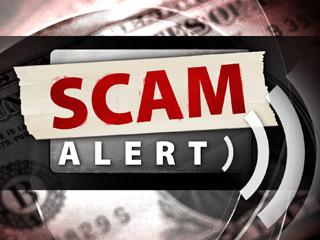 © CBS 5
PHOENIX (CBS5) -
A bank teller is being credited with saving a couple from being scammed out of thousands of dollars.
Back in May, the couple, both in their 80s, were approached by a man in the parking lot of JB's restaurant.
The suspects told the couple their car was about to explode and they needed to get it repaired immediately.
The couple split up and went with the suspects.
Each victim was taken to a bank and told to withdraw between $5,000 and $9,500. But the teller thought it seemed suspicious and called 911.
"It sounds like she is getting scammed by a car repair place. But the problem is she doesn't even know where she was cause she got a ride from the other person. They kept asking her how much money it was going to be and finally they were going to take out a large sum of money, probably more than the car was worth itself," the teller said in the 911 call. Her name is not being disclosed.
Police have not caught the scammers. The teller noticed they had what appeared to be Slavic or Romanian accents.
Copyright 2012 CBS 5 (Meredith Corporation). All rights reserved.