Social media fuels Chick-fil-A support, protests
Posted:
Updated: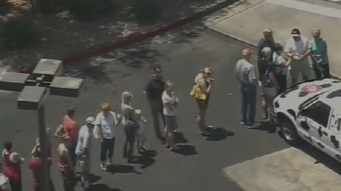 © CBS 5
PHOENIX (CBS5) -
The protests against Chick-fil-A spread quickly on social media. But the same media that told people to protest the company is also helping them out.
"Social media gives every idiot in America a chance to inflict his point of view on everybody else constantly," Social media expert David Leitbowitz said.
It's not hard to figure out that social media played a role in making protests like this week's larger.
"Five years ago, it would have been more of a word-of-mouth thing like that and it wouldn't have gotten quite as much traction in America," Leitbowitz said.
But not all cases of social media is bad for business. Just as easily as it can spread negative comments, it can be a platform for business to spin a positive.
"It's a way for people to meet each other. It's a way for causes to attract people to their cause." Leitbowitz said. "All sorts of charitable stuff happens."
Some are convinced that Chick-fil-A is using this attention to their advantage - knowing that some of their opinions can and will alienate some but it can also attract a new clientele that perhaps wasn't familiar with their product until now.
"If CBS could capture half of America on any given night, they would be thrilled to death if they had half of 300 million people on their side, so this is a way of rallying people to your cause," Leitbowitz said.
Leitbowitz thinks this all could be a win for Chick-fil-A and if they were a client of his, that's exactly what he would say to them.
"Congratulations to really an awesome sort of marketing moment in time, but if you think that we've some how changed American culture by what happened you need to leave my office right now because you're crazy," Leitbowitz said.
Copyright 2012 CBS 5 (Meredith Corporation). All rights reserved.