UPDATE
Letter urges Brewer to halt medical pot program
Posted:
Updated: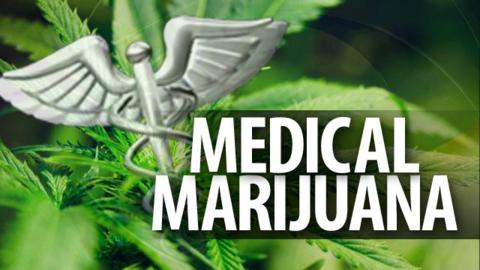 PHOENIX (CBS5) -
More than a dozen county attorneys want Gov. Jan Brewer to shut down the state's medical marijuana program.
In a show of solidarity, 13 of Arizona's 15 county attorneys signed a letter sent to Brewer warning of what might happen if she allowed the state's medical marijuana law to move forward.
Right now, marijuana is still considered a controlled substance by the federal government, and its use and sale is a federal crime.
Sheila Polk, the attorney who authored the letter, wrote, "We believe it is bad public policy for one arm of the government to facilitate marijuana cultivation and use while another arm of the government is moving to close it down."
Polk also wrote that state employees would be committing federal crimes by licensing dispensaries and that Arizona's current U.S. attorney plans to shut down the dispensaries immediately after they open.
U.S. attorneys in other states have raided some dispensaries - most recently two large facilities in California earlier this month. However, the federal government has not arrested or prosecuted a state employee for carrying out the will of the people.
The spokesman for U.S. Attorney John Leonard said in recent media reports that the focus of the Arizona office would be to target drug traffickers and not caregivers.
Arizona's Attorney General Tom Horne declined to comment.
Brewer responded to the letter saying, "I share your concerns. Arizona voters, however, cast ballots in sufficient numbers to enshrine this measure into Arizona law. As such, I am duty bound to implement (it)."
Maricopa County Attorney Bill Montgomery is one of the 13 who signed the letter.
Montgomery said in a statement, "It is wrong to authorize a course of conduct so clearly in violation of federal law and inconsistent with the oath of office I took to uphold the U.S. and Arizona constitutions."
U.S. Attorney Ann Scheel said that while users of marijuana will not be the target of the Department of Justice, "The USAO will continue to vigorously enforce the Controlled Substances Act against individuals and entities that operate and facilitate large marijuana production facilities and marijuana production facilities involved in the cultivation, sale and distribution of marijuana, even (if it) is purportedly for medical purposes."
Arizona law places no limits on the amount of marijuana a dispensary could grow. About 29,500 people have medical marijuana cards.
Copyright 2012 CBS 5 (Meredith Corporation). All rights reserved.