UPDATE
Community mourns loss of family in I-10 crash
Posted:
Updated: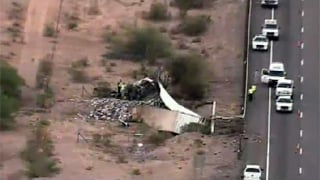 Photo of semi involved in the van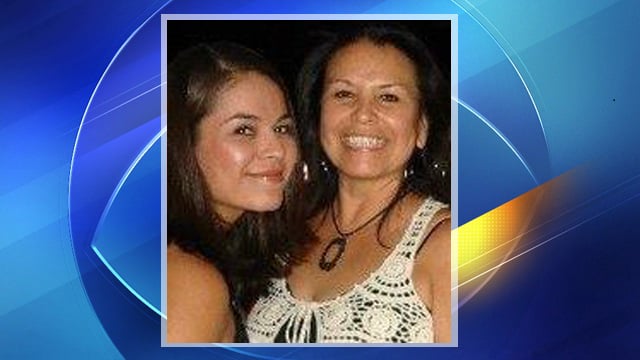 Tara Ferris (l), Lanna Flood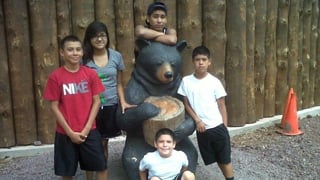 Children who died in crash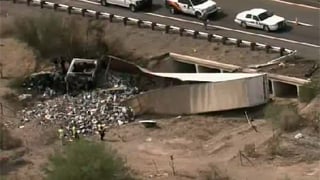 Crash scene near Salome
PHOENIX (CBS5) -
Authorities have identified the family killed in a two-vehicle collision on Interstate 10 near Tonopah on July 26.
The Maricopa County Medical Examiner's Office identified the victims Friday as: Lanna Flood, 51, Tara Ferris, 32, Tylor Joe Harper, 16, Tori Sanchez, 13, Jullian Flores, 12, Damion Cuadras, 11, and Dominic Cuadras, 10.
Family members told CBS 5 that Lanna, her daughter Tara and Tara's four children are from Parker, AZ, and members of the Colorado River Indian Tribes. Tori Sanchez is Tara's nephew.
"Five kids, I think that's what hurts the most," said Parker resident Mike Sinclair. "All the kids grew up here. There's only one elementary school and middle school. It's hard to describe how the community feels."
A make-shift memorial is now growing in front of the family's home in Parker.
Candles, cards and flowers have started to pile up. There are also three basketballs, as a tribute to Fisher, who coached a local kids recreational basketball team.
Nathan Torres is one of many family members having a tough time accepting with what happened.
"Tara was a wonderful mother," Torres said. "These kids all had very bright futures, that will simply not happen now."
CBS 5 News has learned the family was heading to Phoenix Sunday to shop for back-to-school supplies, but their trip ended tragically when their mini-van burst into flames after being hit by a semi-truck that crossed the median.
The kids, who ranged in age from 9 to 16, were supposed to start school Wednesday.
Parker school officials plan to have counselors available to help classmates cope with the loss of their friends.
"Just can't believe that something like this has happened," Sinclair said. "It just doesn't seem real."
The driver of the semitrailer is identified as Jose Mireles, 58, according to the Arizona Department of Public Safety. His 64-year-old wife, Antonia, was a passenger. They are from Laveen. They were airlifted to a Valley hospital for treatment of their injuries. They are expected to be OK.
CBS5 has learned that Jose Mireles has been cited for a number of truck driving-related violations in the past.
According to DPS officials, Jose Mireles was cited in 2011 for driving too many hours. Federal law requires that truckers do not drive more than 14 consecutive hours.
Jose Mireles was also cited in 2009 for carrying an overweight truck load.
Authorities said that they have yet to determine what caused Sunday's fatal crash, but there is reason to believe that Jose Mireles may have had some kind of medical condition that contributed to the crash.
The semitrailer was traveling in the westbound lanes of Interstate 10 near the Burnt Wells rest area when it crossed the median and hit a passenger van carrying seven people in the eastbound lanes, the DPS spokesman said.
DPS officers said the semitrailer was fully loaded with up to 80,000 pounds of soda and was traveling about 75 mph when it hit the van head-on.

The impact pushed both vehicles into a culvert on the shoulder of the highway, where they caught fire.
DPS Officer Currick Cook said the bodies are so badly burned that there is no way to determine ages or genders of the victims. An anthropologist from the Maricopa County Medical Examiner's Office was expected to arrive at the scene to help with identification.

Traffic was detoured six miles around the investigation at mile post 94 in Tonopah for several hours.
For those wishing to donate to a memorial fund for the victims, an account has been set up at National Bank of Arizona. The account number is: 0463034418. It is for the benefit of the Flood family.
Copyright 2012 CBS 5 (Meredith Corporation). All rights reserved.