Valley pays final respects to Colorado shooting victim
Posted:
Updated: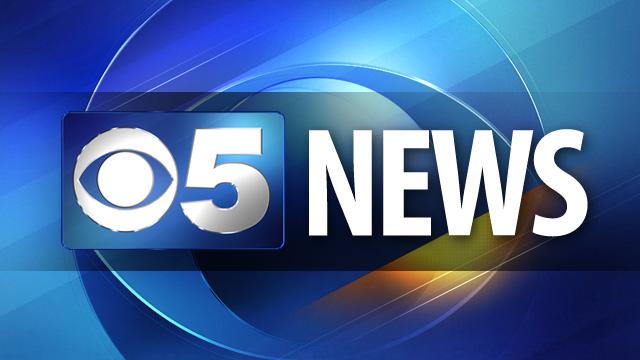 AHWATUKEE, AZ (CBS5) -
The Valley said its final goodbyes Saturday to 24-year-old Alex Teves of Ahwatukee, one of the victims of the mass shooting inside a Colorado movie theater that happened a little over a week ago.
The memorial service was at the Corpus Christi Catholic Church in Ahwatukee Saturday at 11 a.m.
Our cameras were not allowed inside but afterward, the parents of Alex Teves, Tom and Caren Teves, stood side-by-side holding their son's ashes on the steps of the family church while they spoke to news crews.
"Alex loved everybody," said Tom Teves,
Other friends we caught up with outside the church told us Alex Teves had, "A great smile," "Was warm and friendly," and was, "Always a super kid."
"The fact that he took a bullet for his girlfriend, I mean, how many people would ever do that?" said Lynn Pettit.
It's undeniable that Alex Teves made a lasting impression on everyone he met through his life. He even influenced his friends' wardrobes when he was a teenager at Desert Vista High School in Phoenix. His family told us he would only wear a white T-shirt and blue jeans to school. At the memorial Saturday, most of his friends and his parents were wearing a white T-shirt and blue jeans.
"Alex and I took Spanish together in high school," said high school friend Alex Tighe. "We would have days where that was standard, mandatory attire for the class."
Tom Teves said Saturday, "He decided he didn't want to spend a whole lot of time figuring out trivial things of what you want to wear to school. He wasn't very vain. He was more interested in relationships."
And those relationships that Alex Teves built led to a full chapel inside the church. We were told that a couple hundred people attended.
In the midst of their loss, Alex Teves' parents encouraged everyone to value every moment we share.
"We might all want to take a step back, love our kids," said Tom Teves. "The next time we want to get angry at somebody, maybe we think twice."
After the memorial at the church, some of Alex Teves' friends also gathered for a memorial at Desert Vista High School.
Our cameras were not allowed inside.
Copyright 2012 CBS 5 (Meredith Corporation). All rights reserved.