SEE THE BACK STORY
Two DOC dogs die
Posted:
Updated: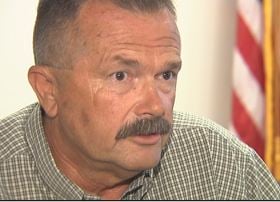 PHOENIX (CBS5) -
Two Department of Corrections dogs have died since the month of June, according to the DOC.
The two were named Pancho and Doerak, were highly trained, worth thousands of dollars and were members of the staff at the Arizona Department of Corrections Lewis Facility.
Ralph Pendergast, Service Dog Program administrator and trainer, confirmed they both died at the facility in their kennels.
"Earlier today we were told that the air kennel system was not working properly when Pancho died," we asked Pendergast Thursday.
"That is correct, there were two coolers not working, but they had a portable cooler in his area, so there shouldn't have been a problem," he said.
The DOC said both the animals died from a syndrome called GDV, gastric dilatation-volvulus syndrome, which is when the dog's stomach bloats and twists.
"It can go downhill so quickly," said veterinarian Alex MacKenzie with Foothills Animal Hospital in Phoenix.
He said it's common in large dog breeds.
"It cuts down the blood supply to very, very significant parts of the stomach, the spleen and various other areas in there," said MacKenzie.
Although the veterinarian said the signs for the syndrome are hard to pinpoint, too much exercise before or after meals can cause it, but the DOC said they follow strict rules to care for the animals.
"Sometimes the dogs are closer to the handler than a family member," said Pendergast.
Copyright 2012 CBS 5 (Meredith Corporation). All rights reserved.