UPDATE
Patients worried about hepatitis C exposure call hospital
Posted:
Updated: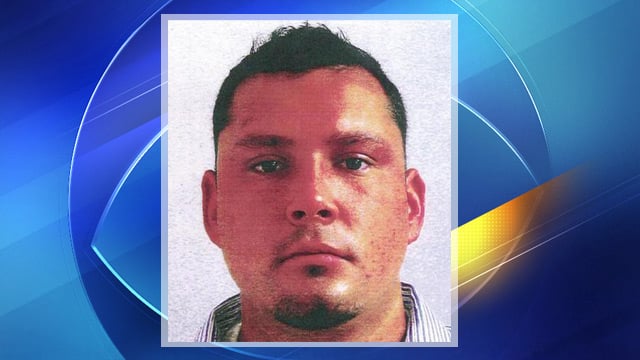 David Matthew Kwiatkowski
PHOENIX (CBS5) -
Arizona Heart Hospital has been getting calls from past patients concerned about possible exposure to hepatitis C, a hospital spokeswoman said.
The hospital said Friday that 157 patients were potentially exposed to the virus at Arizona Heart Hospital by David Matthew Kwiatkowski. Another 132 patients were potentially exposed at Maryvale Hospital.
The hospital has been referring concerned callers to a special hepatitis C information hotline. The number is 602-674-6844.

Concern about possible patient exposure arose after an investigation into a healthcare technician involved in an outbreak of the virus in New Hampshire revealed he worked briefly in Arizona.
Kwiatkowski had brief contracted assignments at the Arizona Heart Hospital and Maryvale Hospital.
Kwiatkowski worked in the cardiac catheterization labs at Maryvale hospital from March 9, 2009, to June 27, 2009, and at the Arizona Heart Hospital from March 22, 2010, to April 2, 2010.
The Associated Press reported that health officials across the country were scrambling to identify and test thousands of patients who might have been exposed to hepatitis C from Kwiatkowski, a traveling medical technician who is facing criminal charges in New Hampshire.
About 4,700 people in New Hampshire alone have been asked to get tested.
Kwiatkowski is accused of stealing anesthetic drugs from Exeter Hospital in New Hampshire and contaminating syringes that were later used on patients. Thirty of them have been diagnosed with the same strain of hepatitis C that he carries.
Health officials have confirmed that Kwiatkowski held temporary jobs in Arizona, Georgia, Kansas, Maryland, Michigan, New York and Pennsylvania before being hired in New Hampshire in March 2011. The staffing agency that hired him declined to comment Thursday.
Kwiatkowski told investigators he didn't steal or use drugs.
The Arizona Department of Health Services and Maricopa County Department of Public Health are working with both Arizona hospitals to notify any patients potentially exposed to the virus.
Maricopa County Public Health Director Dr. Bob England said they are unsure if Kwiatkowski had hepatitis C when he worked in Arizona, but they are working to ensure every patient who may have been exposed is notified and offered testing as a precaution.
The testing will be offered at no charge.
The head of Arizona's state health lab said tests of people possibly exposed to hepatitis C back in 2009 and 2010 may not be able to say much beyond whether people have the virus.
Lab director Victor Waddell said the virus mutates within the body, so linking positive test results to the technician could be impossible because it's been more than a year since the possible exposures.
Hepatitis C is a virus that is passed through blood and affects the liver. Only about one in five infected with the virus initially become ill, with symptoms including nausea, vomiting and yellowing of the skin and eyes.
Most people with the virus develop a chronic infection, which can cause long-term health problems.
There is no vaccine.
Copyright 2012 CBS 5 (Meredith Corporation). All rights reserved. The Associated Press contributed to this report.