Calderon: US gun laws hurt us all
Posted:
Updated: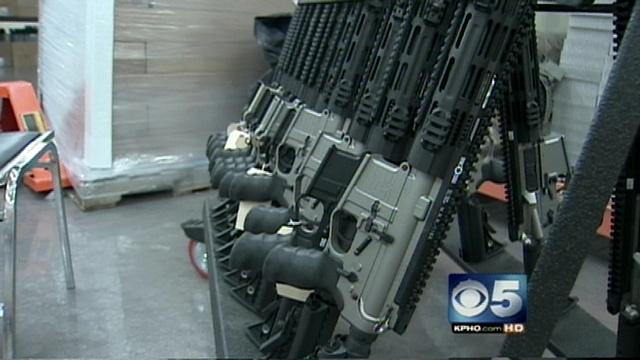 PHOENIX (CBS5) -
Mexican President Felipe Calderon set off a social media firestorm for a recent comment about the movie theater shooting in Aurora, CO.
A few hours after offering his condolences, he sent out a tweet: "Because of the Aurora, Colorado tragedy, the American Congress must review its mistaken legislation on guns. It's doing damage to us all."
This wasn't the first time President Calderon has had harsh words about America's gun laws.
Following a mass shooting in Monterrey last August allegedly carried out by drug cartels at a casino, Calderon told the press he also "blamed his neighbors to the north."
The recent movie theater shooting has sparked debate within our own country.
Democratic Sen. Robert Menendez of New Jersey said, "It's time to stand up for reasonable responsible gun laws in this country."
Republican Sen. John McCain said he needs proof that increased gun control is the answer.
"We had a ban on assault weapons that expired some years ago, and it didn't change the situation at all in my view," said McCain.
Don Gallardo is the manager of Shooter's World in Phoenix. He said you can't compare what happened in Colorado to what's happening with cartel violence in Mexico.
"Criminals know how to get things illegally. That's what they do. Many of the guns that are used in Mexico's crimes are fully automatic guns, military grade. You can't come to the local gun shop here on the corner and get those types of firearms. They go on the black market to get them," said Gallardo.
Copyright 2012 KPHO (Meredith Corporation). All rights reserved.