Friends, former teachers remember Valley victim
Posted:
Updated: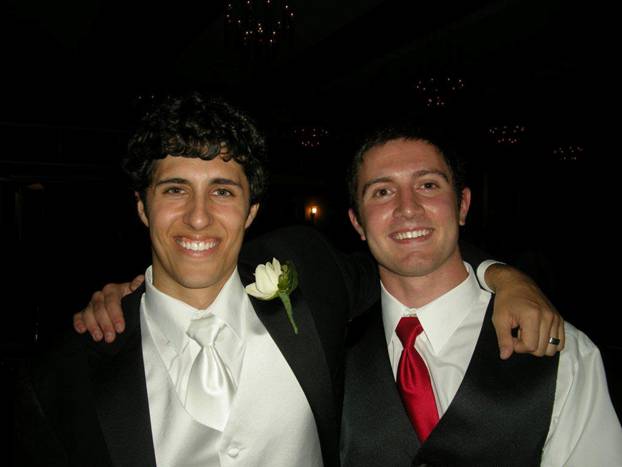 Ty Carlson and Alex Teves
PHOENIX (CBS5) -
One of the victims killed in the Colorado shooting went to Desert Vista High School in Phoenix.
Alex Teves, 24, graduated in 2006.
On Monday, a number of friends and former teachers spoke to CBS5 about Teves, one of the 12 victims killed Friday when a gunman opened fire in a Colorado movie theater.
"He was such a great kid, " said English teacher Deb Benedict. "Truly a wonderful person. One of the students you always remember because of the empathy to others and fact he liked everybody."
"It sounds corny, but he just added so much sunshine to everybody's life," said statistics teacher Francoise Dastous. "His smile alone said it all."
To get a better idea how much Teves impacted others, just look at his friends on Facebook, who have all changed their profile pictures to one where they are having fun with Teves.
"There are so many memories and great things about Alex Teves that made him great," said longtime friend Ty Carlson. "He was always in a great mood, knew when to laugh, when to be sincere, could crack one-liners that would leave you in stitches and knew when you needed a hug. I had some of the best times of my life by his side."
Rowan Benedict went to high school and the University of Arizona with Teves.
He said that Teves was always there when you needed him and it showed in that movie theater, when he covered his girlfriend and saved her life.
"His death is fairly fitting for him," said Benedict. "Being a comic book enthusiast since he was born, he always looked up to superheroes that save people and now his loyalty came through to save the person he loved and died tragically."
Copyright 2012 KPHO (Meredith Corporation). All rights reserved.