Pearce emails spark new allegations of racism
Posted:
Updated: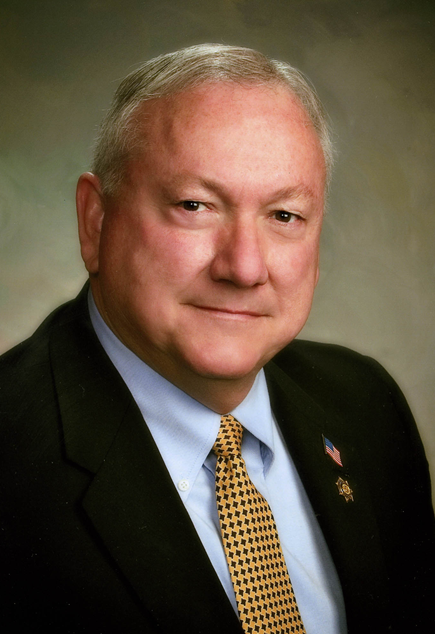 PHOENIX (CBS5) -
Former state lawmaker Russell Pearce is accused of writing racist emails while in office to help get SB1070 passed.
The American Civil Liberties Union just obtained thousands of emails Pearce wrote while in office, in an attempt to prove there was discriminatory intent behind the passage of SB1070, the controversial immigration enforcement law Pearce sponsored.
"It is not only inappropriate, but illegal and abusive for a legislator to incorporate in his policy making functions these discriminatory attitudes," said ACLU Legal Director Daniel Pochoda. "The goal was to pass legislation that made it very clear that Latinos were not welcome in Arizona."
Some of the Pearce emails included these statements:
"The United States faces the greatest internal threat to its existence since the Civil War."
"Do we need to overpopulate ourselves like China, India and Bangladesh? For what reason?"
"It's like ingesting yourself with cancer cells to see what will happen."
"It's like importing leper colonies and hope we don't catch leprosy."
"It's like importing thousands of Islamic jihadists and hope they adapt to the American Dream."
"This kind of rhetoric has no place in our political discourse."
Today, members of Citizens for a Better Arizona and some state lawmakers gathered outside the state capitol, where they asked all state officials to condemn Pearce's comments.
"This is not about party. This is not about Republican or Democrat," said Randy Parraz, president of Citizens for a Better Arizona. "This is about changing the tone of politics in Arizona. If you stay quiet, we will say you endorse these types of comments."
CBS5 reached out to Pearce to get his side of the story, but our calls were not returned.
Pearce critics said the emails speak for themselves.
"We are much like the Titanic as we inbreed millions of Mexico's poor, the world's poor and watch our country sink," said another of Pearce's emails. "Their goal is to populate themselves into majority numbers until they can run Americans out of our country. The failed and corrupt government will manifest itself in America to create the same kind of misery for all Americans."
Another email stated that 9,000 people are killed every year by illegal aliens and that illegal aliens in the U.S. have a crime rate "two-and-a-half times that of non-illegal aliens."
None of the statistics are supported by any factual data.
Matt Benson is the director of communications for Gov. Jan Brewer.
Benson released this statement:
"So long as the ACLU is reading thousands of an individual legislator's emails, I'd suggest they spend at least as much time reading something else: the text of SB1070. If they did, they'd find that SB 1070 specifically bars state and local officers from relying upon race, color or national origin in the enforcement of this law."
"The ACLU's tactic is a smokescreen. By focusing upon an individual legislator's emails, they intend to divert focus from SB 1070's simple, common sense language - language that the overwhelming majority of Arizonans and Americans support, and language that the Supreme Court unanimously upheld."
The ACLU is trying to stop the one remaining portion of SB 1070 from taking effect, on the grounds there was discriminatory intent in the law itself and the man who sponsored it.
A federal judge is expected to decide next week whether to grant a preliminary injunction to stop the remaining portion of SB1070 from moving forward.
Copyright 2012 KPHO. (Meredith Corporation.) All rights reserved.