Initial reports of Colorado shooting came on social media
Posted:
Updated: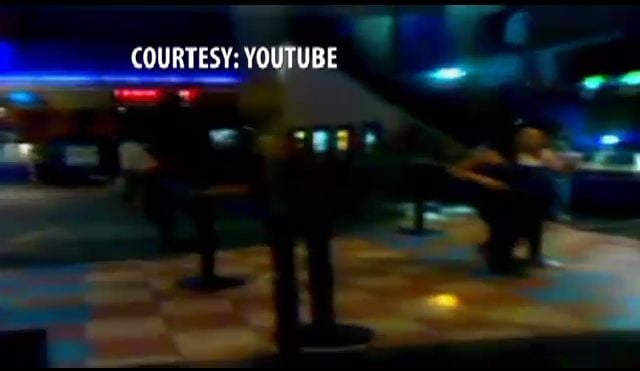 Courtesy of YouTube
Witnesses with smart phones initially broke the news of the Colorado theater shooting via social media.
Because of the time, cellphone video clips were uploaded to YouTube within half an hour of the shooting and tweets shared depicted the scene.
One witness in a video said, "Suddenly we hear somebody's shooting up the theater! Somebody's been shot. I look over my shoulder and see somebody coming down the stairs carrying a young girl holding her face like that she's bleeding."
Other clips showed people carrying victims across the parking lot as others looked for ambulances.
Another witness said he considered taking pictures but felt bad about it.
"I was rather helping people than wanting to take pictures," he said.
Jessica Redfield was one the victims inside the theater. Moments before the incident she tweeted, "Never thought I'd have to coerce a guy into seeing the midnight showing of The Dark Knight Rises with me."
Minutes later she was shot and killed.
Another witness tweeted, "2 friends lost tonight, in tears right now."
Copyright 2012 CBS 5 (Meredith Corporation). All rights reserved.