UPDATE
Aurora police: 59 people wounded in movie theater
Posted:
Updated: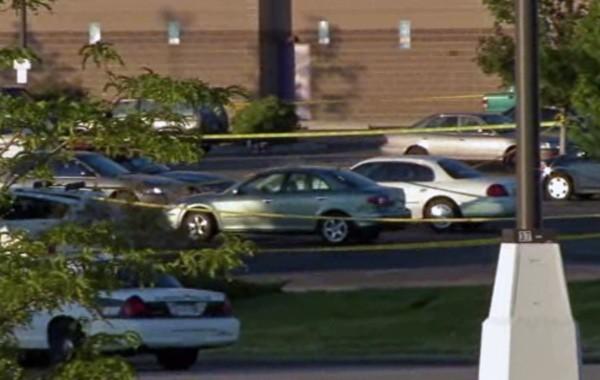 © CNN
The death toll has reached 12 in the shooting massacre at a Colorado movie theater. Authorities said 59 people were wounded. About a dozen more people were hospitalized from the gas the gunman released into the theater.
Aurora Police Department released the new information on Friday night at a news conference on the mass shooting during the Batman film, The Dark Knight Rises.
Aurora Police Department spokesman Officer Frank Fania released the following information early Friday.
Aurora Police are investigating a shooting at the Century 16 Movie Theater, located at 14300 E Alameda Ave, involving approximately 50 victims with at least 12 confirmed dead. On July 20, 2012, at about 12:39 a.m., police received numerous calls of the shooting. Officers arrived on scene moments after the first calls and arrested one party at the rear of the theater.
Police were told the suspect "appeared" at the front of one of the theaters, threw some type of gas or explosive device and started shooting.
When the suspect was arrested, police recovered one rifle, one handgun and a gas mask. A third gun is still inside the theater. The suspect is an adult male Aurora resident in his early twenties. He offered no resistance when he was arrested. At this time, the police have no evidence that any additional suspects were involved other than the person arrested.
The Police Department can confirm that 12 persons are deceased, with the bodies of 10 victims still at the crime scene inside the theater. At least two more victims died at area hospitals. The Police Department previously released a preliminary number of 14 dead, but only 12 can be confirmed at this time. Approximately 50 total persons were shot, including the deceased.
Victims were transported to at least six area hospitals. Many were rushed immediately to hospitals in police cars by responding officers. The injured and dead include a wide age range. The conditions of the injured also vary, with some suffering very serious wounds.
The Federal Bureau of Investigation is assisting in this investigation. Officers and deputies responded from almost every local police and sheriffs' department in the metropolitan area.
Police are using Gateway High School, located at 1300 S. Sable Blvd., as a meeting location for family members seeking to reunite with loved ones.
Stay with cbs5az.com and CBS 5 News for updates on this developing story.
Copyright 2012 CBS 5 (Meredith Corporation). All rights reserved.