Valley agencies try to allay fears with more patrols
Posted:
Updated: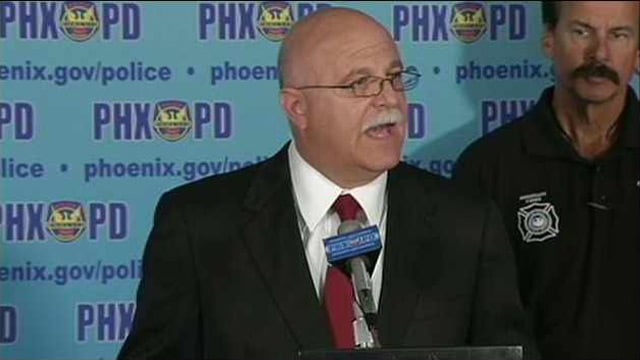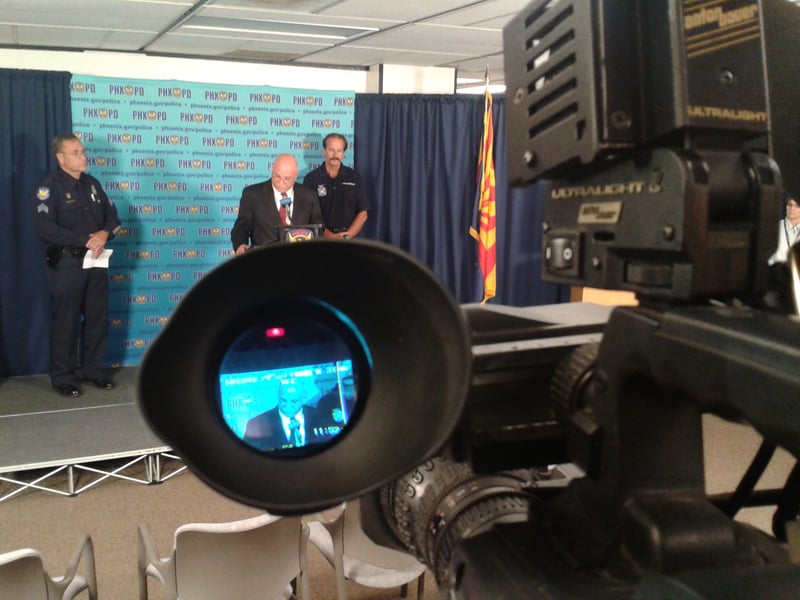 © Daniel Westerhold, cbs5az.com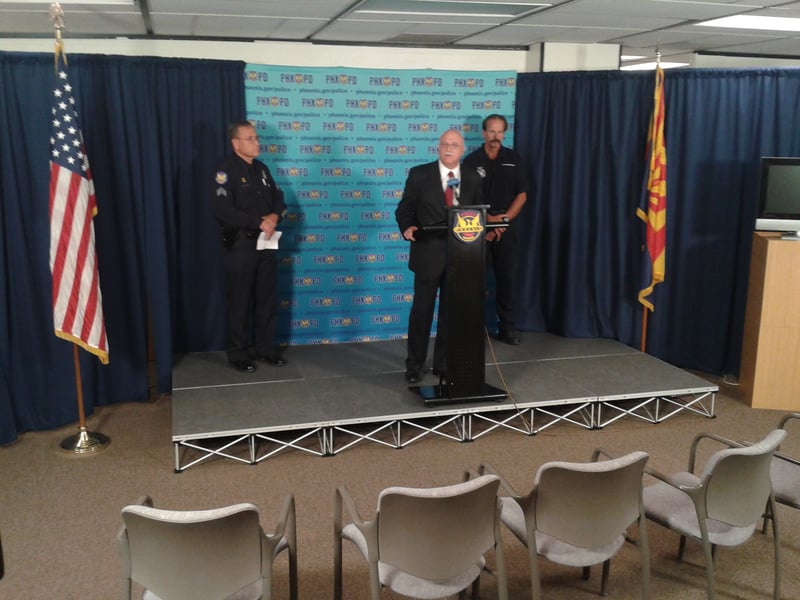 © Daniel Westerhold, cbs5az.com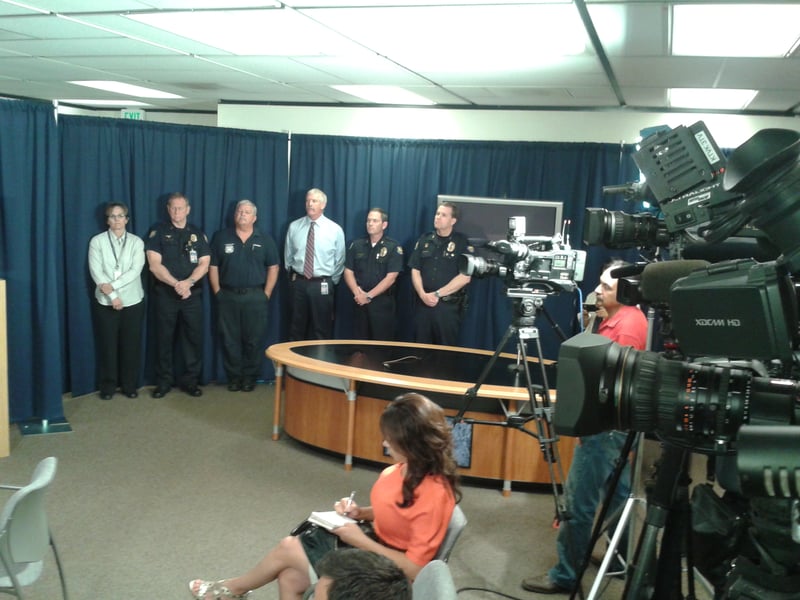 © Daniel Westerhold, cbs5az.com
PHOENIX (CBS5) -
Law enforcement officials in the Phoenix area are convinced the deadly shooting at a Colorado movie theater was an isolated incident, but said they will increase their presence at Valley venues to alleviate any fears the public might have about the safety of local movie theaters.
Phoenix Police Chief Daniel Garcia and Tempe Police Chief Tom Ryff on Friday said their departments would increase patrols in and around movie theaters.
Ryff said he had been in contact with federal officials and he had no doubt the shooting at an Aurora, CO, theater in which 12 people were killed and 59 others wounded was simply an isolated incident.
"In terms of what to expect in the Valley, there is no indication of any threat in terms of the situation in Aurora," Ryff said. "All police agencies in the Valley are on the same page. We are going to increase patrol efforts, we'll have more uniformed officers at malls and theaters, but only to let community members know it's safe to come out."
Garcia said it's important that citizens "remain vigilant but fearful of this type of incident."
"We cannot allow criminals to dictate our behavior as we try to enjoy our lives," Garcia said. "You have got to recognize the tragedy. Our hearts and condolences go out to Aurora and Colorado, but we have to respond not only from a community, but from a business, police and fire standpoint."
Garcia said Phoenix police reached out to the movie community as soon as they heard about the Colorado shooting.
"We wanted to let them know the opportunities that are available to them," Garcia said.
Garcia said Phoenix officers will have an increased presence in and around theaters. He said officers will contact the theaters in their precincts and that they will be encouraged to get out of their patrol cars and even and walk through the theaters.
He said they reached out to the cinema community to ensure a dialogue to address security issues in Phoenix theaters.
Garcia said the community can help by being aware of any suspicious activity, persons or vehicles when attending movies or events at other large venues in the Valley.
He said parents should talk with their children and other loved ones in regard to safety issues. He said you can be prepared "in relation to understanding the ins and outs of venues," knowing where to get together in the event you are separated, and having strong dialogue in relations to safety issues.
Garcia said his daughter called him from Dallas on Friday after hearing about the Colorado shooting and asked "Should I attend?"
"I said absolutely, just be aware," Garcia said.
"I can't stress enough our vigilance as a community," he said.
Copyright 2012 CBS 5 (Meredith Corporation). All rights reserved.