UPDATE
Theater chains, Defense Department grieve with Coloradans
Posted:
Updated: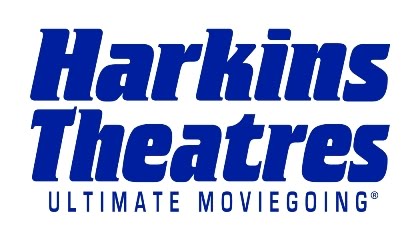 PHOENIX (CBS5) -
The Department of Defense joined the chorus of condolences for the shooting victims in a Denver suburb movie theater Friday morning.
Two sailors and two airmen were in the Century 16 theater in Aurora, CO, when a lone gunman opened fire during a premiere showing of the newest Batman movie, The Dark Knight Rises. At least 12 people died, and another 38 were wounded or injured.
Arizona-based Harkins Theatres, which also showed midnight premieres of the The Dark Knight Rises, issued the following statement:
"The entire Harkins Theatres organization is grieving with the community of Aurora, Colorado today. Our thoughts and prayers are with the families and the victims of this horrific random act. We recognize that in our theatres we entertain and employ our friends, neighbors and families. Their safety is always of paramount concern to us. We will continue to monitor the situation and adjust our security procedures as necessary."
Harkins is the sixth-largest chain of movie theaters in North America and operates 30 theaters in five states, including Arizona, where it was founded in 1933 and is still based.
Harkins owner Dan Harkins was traveling and unavailable for comment.
AMC theaters, which has eight facilities in metro Phoenix and one in Tucson, posted this statement under the name of Shane Adams, community manager:
"We are terribly saddened by the random act of violence in Aurora and our thoughts are with the victims and their families. For the safety and security of our guests and associates, we are actively working with local law enforcement in communities throughout the nation and under the circumstances, we are reaching out to all of our theatres to review our safety and security procedures. Being a safe place in the community for all our guests is a top priority at AMC and we take that responsibility very seriously."
The Defense Department said one of the sailors was unaccounted for and issued this statement:
The Department of Defense is deeply saddened by the news of the tragic incident at the Aurora Mall Movie Theater in Aurora, Colo. Our thoughts and prayers are with the victims and the families of those impacted by this event.
One sailor was injured and one, known to have been at the theatre that evening, is currently unaccounted for. Two airmen were injured in the incident. The Navy and the Air Force are working with the families of these service members to ensure they have the care and attention they need.
We can also confirm that the alleged gunman in this incident, James Holmes, is not a past or current member of any branch or component of the U.S. Armed Forces.
Copyright 2012 CBS 5 (Meredith Corporation). All rights reserved.