'Party Girl Drip' good for more than just hangovers
Posted:
Updated: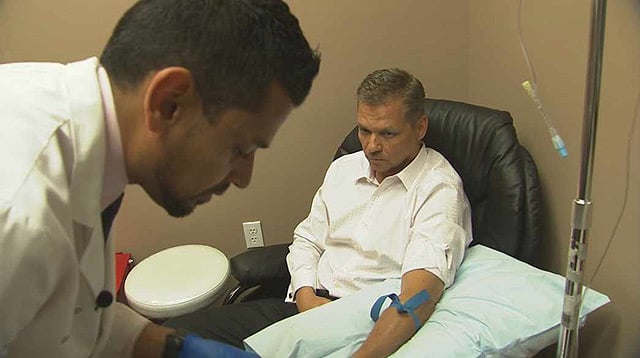 Dr. Suneil Jain treats bicycle rider David Kistner with an IV therapy known more for its hangover cure.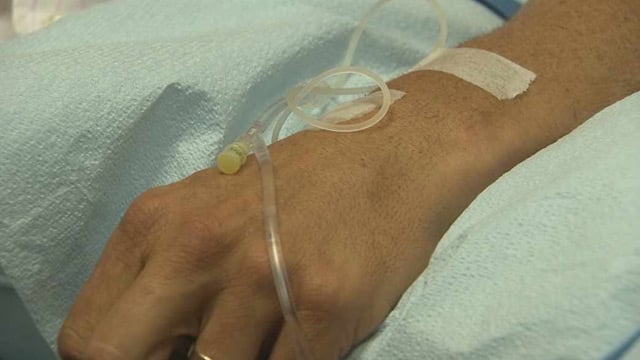 SCOTTSDALE, AZ (CBS5) -
You can "cure" a hangover with a couple of pain pills and some time. Some people even prescribe a little "hair of the dog."
Or you could drop $300 and speed up the process with the so-called "Party Girl Drip."
It's a new fad that has some people taking part in this kind of cocktail for some real health benefits.
The "Party Girl Drip" is a mixture of vitamins and minerals. Hollywood made it famous when pop star Rihanna tweeted a photo of herself getting a dose earlier this year.
"We'll just kind of customize the IV accordingly," said Dr. Suneil Jain. "You're getting 100 percent absorption of the nutrients you are trying to get into the person."
Although the doctors at Rejuvena said some of their clients have come in from time to time for a hangover cure, most of them are doing it for the health benefits."
Jain, a naturopathic doctor, calls it IV therapy.
His Scottsdale office is one of the handful of places in the country that offers it.
David Kistner gets injections about every two weeks.
He's an avid cycler and has been doing the treatments for years now, strictly for the health benefits.
"It helps me get through my nights of rough sleep at times and it's helped me a lot with my energy level and recovery with the soreness of the muscles and stuff," Kinstner said.
At anywhere from $150 to $300 a pop it might not be for everyone.
But with famous faces and positive reviews, don't expect this new remedy to leave the scene anytime soon.
Some doctors think IV vitamin therapy could help with diabetes and other diseases.
But they insist that it's not a substitute for healthy eating and taking care of yourself.
Copyright 2012 CBS 5 (Meredith Corporation). All rights reserved.