Peoria man arrested in assaults on his parents
Posted:
Updated: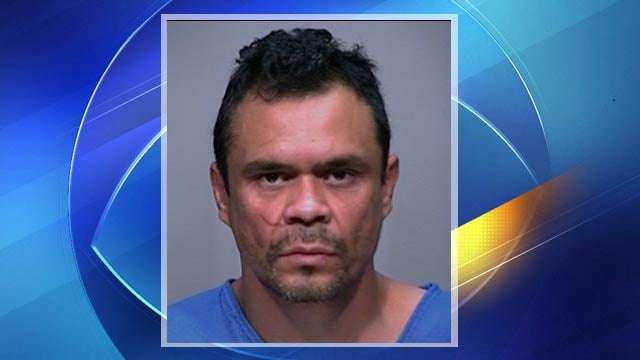 Victor Castro
PEORIA, AZ (CBS5) -
A Peoria man has been arrested for allegedly assaulting his parents and leaving his mother with injuries that eventually killed her.
Peoria police took 38-year-old Victor Castro into custody Thursday. He's being held on suspicion of second-degree murder and aggravated assault.
Officers said he lived at home with his 62-year-old father Freddie Castro and his 61-year-old mother Lorena Castro.
Investigators believe Victor Castro attacked his parents with a large, heavy object on July 6. A motive for the attacks still is unclear.
Both victims were found by family members hours later and emergency crews transported them to a hospital.
Police said Lorena Castro died from her injuries on July 11 and Freddie Castro remains hospitalized in critical condition.
"I know that there were a lot of questions, whether or not the neighborhood should be concerned, is somebody is on the loose?" said Amanda Jacinto, spokesperson for Peoria Police. "We are happy to say we have someone in custody, and we do believe this was an isolated incident."
The Peoria couple had been together for more than 40 years. The couple's daughter, Dolores Posey, told CBS 5 News on Tuesday they are inseparable.
Police were called to 8815 W. Sahuaro Dr. on July 6 at about 6:15 a.m. when they found a man with a skull fracture and a woman having difficulty breathing.
Posey said her brother suffers from mental illness and had been off his medication for the past couple of months. After police questioned Victor Castro, his sister said he was put in a mental health facility.
"He never has pushed them, never has touched them. There are arguments, but not anything violent for us to worry that he would have done something," Posey said.
According to the couple's daughter, the pair is well known and loved in the Peoria community.
The couple has five children, and all of them live here in the Valley.
Copyright 2012 CBS 5 (Meredith Corporation). All rights reserved. The Associated Press contributed to this report.