Maricopa County surpasses renewable energy goal
Posted:
Updated: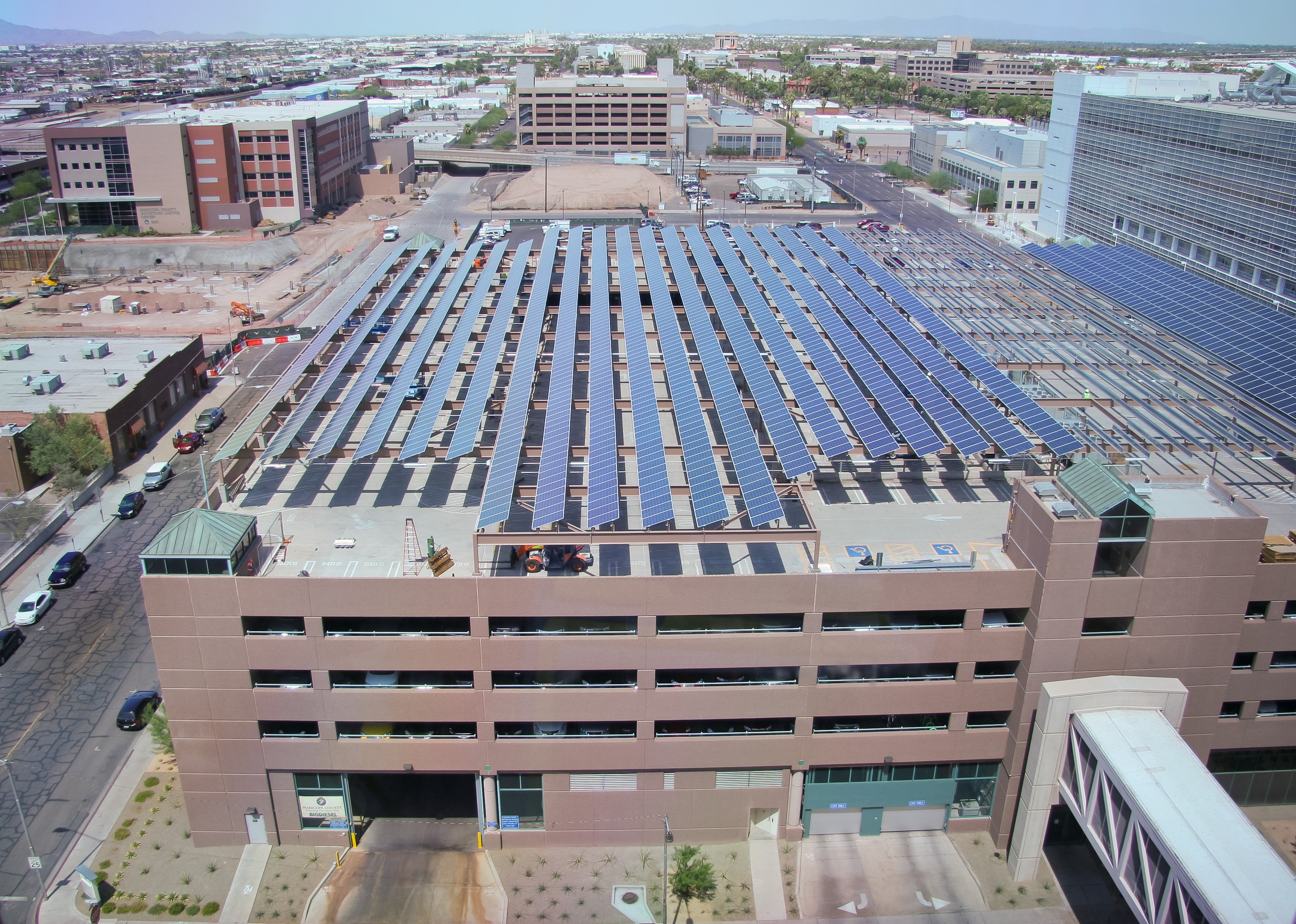 Facilities Management Department and Garage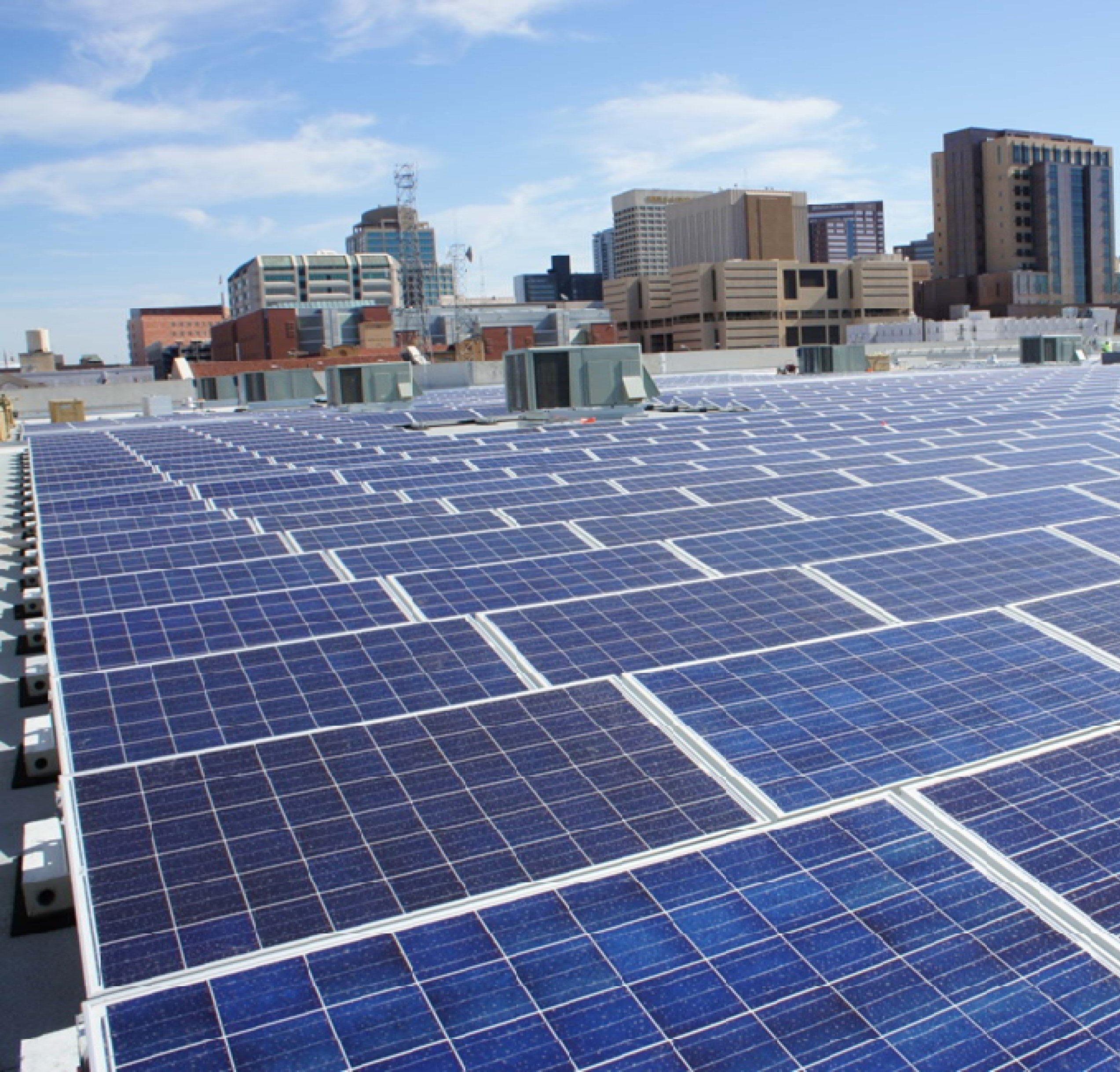 Elections Department - MCSO Warehouse
PHOENIX (CBS5) -
Maricopa County is close to finishing two of three solar panel installations on county buildings that doubles the original renewable energy goal.
More than 5,000 solar panels will produce enough energy to annually power 169 homes, a spokesperson said.
County officials estimate that the panels will generate the equivalent of 59 million pounds of carbon dioxide over a 20-year period and save $5 million in over a 30-year period.
The first two projects are at the Elections Department - Sheriff's Office Warehouse near Third Avenue and Lincoln Street will have 1,680 panels and the Facilities Management Department Building and Parking Garage at Fourth Avenue and Jefferson will have 2,212 panels.
The third project will be atop the Downtown Justice Center at Sixth Avenue and Jackson and will have 1,274 panels, a spokesperson said.
Along with nine solar thermal installations, the panels are expected to increase the solar capacity to four megawatts, which is more than double the county's original goal when it established its renewable clean energy program in 2008, a spokesperson said. The original goal was to increase energy production to two megawatts by 2015.
"This is extremely exciting. For too long we have neglected the energy potential of over 300 days of sunshine each year," Supervisor Don Stapley said. "We want to reduce our footprint on the environment. We see energy costs consume more of our tight budget. And we want to support our national energy and security goals."
Officials said the county has invested $25.3 million in energy and water conservation efforts that were designed to pay for itself. The estimated lifetime energy savings now stands at $17 million.
The project was first outlined in 2010 but Board Chairman Max Wilson said they took their time because the project demanded not only the installation, but financial and administrative challenges.
Part of the installing is being facilitated by the APS Renewable Energy Incentive Program, which offers financial incentives to customers who add renewable energy systems to their homes or offices.
Copyright 2012 CBS 5 (Meredith Corporation). All rights reserved.