See the Back Story
'Re-elect Arpaio' signs on county property causing stir
Posted:
Updated: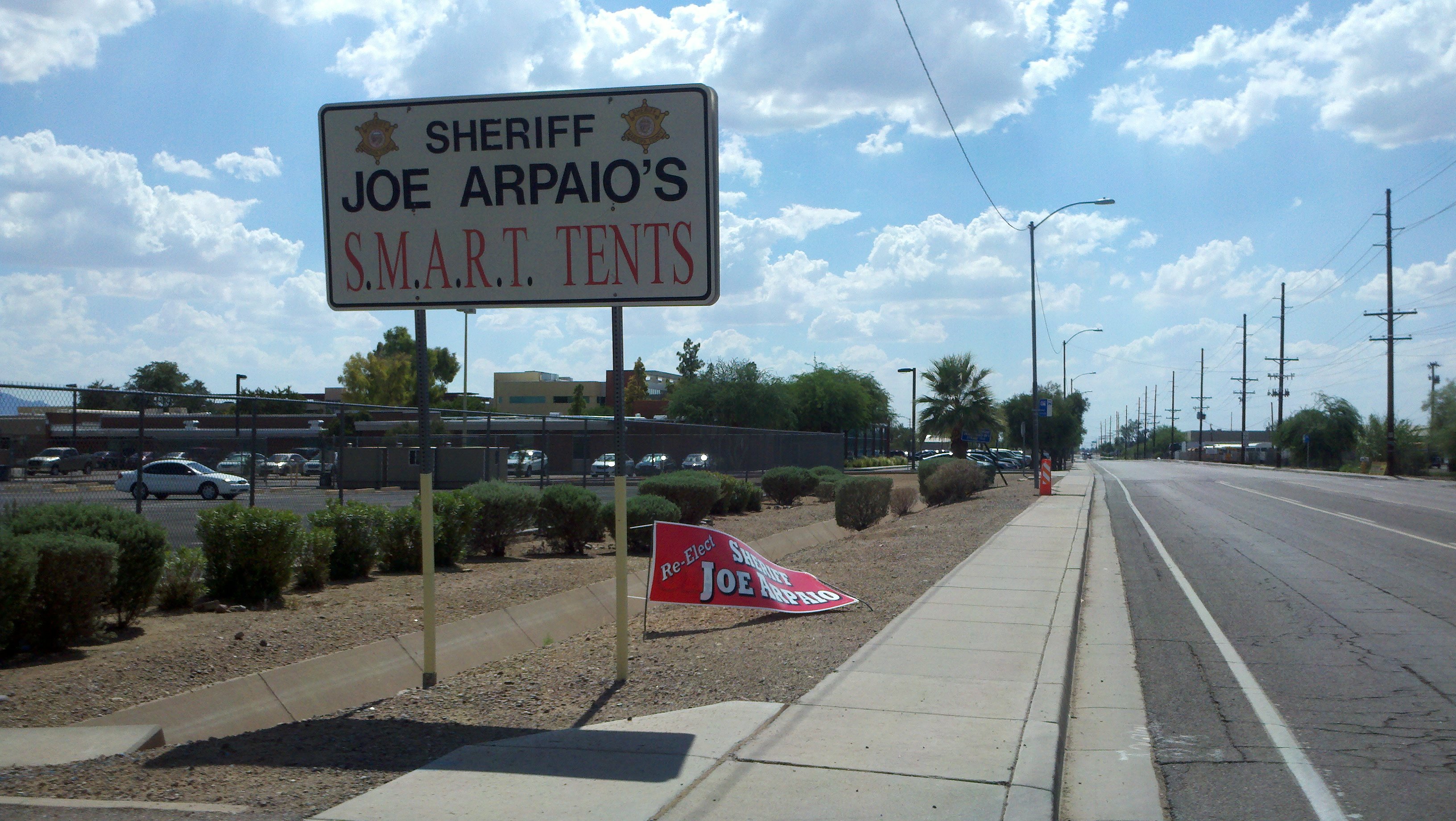 PHOENIX (CBS5) -
Political signs are popping up on every corner. But we found a couple where they're not allowed - on government property.
One of the signs was taken down Monday night, after CBS 5 started asking questions. The other was still there as of Monday night, although we were told it would be removed, too. And the signs are endorsing none other than the self-proclaimed toughest Sheriff in America.
There are plenty of laws dictating when political signs can go up, how big they can be, and where you can put them.
"Make sure signs aren't placed too closed to the roads for safety reasons and they have limits on when you can put those signs up because you don't want to clutter the roadways," said Sheriff Joe Arpaio's campaign manager, Chad Willems.
You also can't put them on government property so it doesn't look like the agency is supporting one candidate over another. So imagine our surprise when we found two Re-elect Sheriff Joe Arpaio banners on county property. His opponents said the 19-year-veteran should know better.
"It appears to be posted in locations where we don't have the right to post them," said Democrat Paul Penzone, who is running for sheriff of Maricopa County. "I would love to put my sign right next to his in those locations where it represents the sheriff's office and the facility as much as it does those who are pursuing that office."
"He's running scared," said independent Mike Stauffer, also running for sheriff. "He's got plenty of name recognition, I don't understand why he's running around putting signs up now before a primary election."
"It is reflective of, if you have millions of dollars in your war chest, you would have a better operation in the field," said John Rowan, a Democrat running for sheriff.
Willems said they realized they've goofed.
"We had some overzealous volunteers who just made a mistake, so we're correcting it," he said.
Willems said the candidates - and the public - need to focus on bigger issues than where their signs are.
"We think it's actually quite silly that some of our opponents are trying to make hay out of something as trivial as a road sign, we are ready to have a debate over the bigger issues," Willems said.
Copyright 2012 CBS 5 (Meredith Corporation). All rights reserved.