See the Back Story
Gilbert community helps small business get back on feet
Posted:
Updated: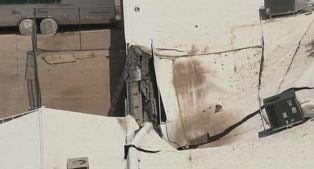 Gilbert business roof collapse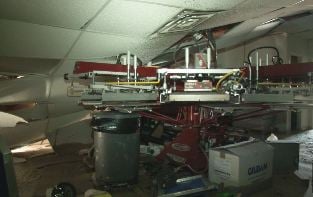 Gilbert Fire Department shot video inside Tees & More
GILBERT, AZ (CBS5) -
A small business in Gilbert has been forced to close its doors, but the community is reaching out to make sure it gets back on its feet.
After a major downpour Saturday, the roof of Tees & More suddenly gave way and collapsed just after 5 p.m.
The business has thousands of customers in the Valley as a T-shirt company.
To the owner, Barb Addiego, the store is more than just a business, "It's a tough time," she said, "My employees are sitting at home. One of my screen printer's baby is due in six weeks."
While Addiego's biggest concerns Monday were her customers and employees, the business owner next door, Brian Bergeson of Bergies Coffee Roast House, was concerned about Addiego saying, "All of us will band together and help them get going as quick as they possibly can."
The offers for help continued to pour in through the weekend and into the beginning of the week.
"I'm devastated. Right away you want to help," said Gayle Schmidt of Buffalo Wild Wings in Gilbert.
The building was not safe enough for anyone but professionals to enter Monday, so Gilbert firefighter Mike Connor shot video for CBS 5 News of inside the building.
While shooting, he talked about what he saw and described what he saw as, "Basically this is all drop ceiling that's all fallen in on the screen printing equipment."
Addiego and her husband and five other families count on this family-run business for their livelihood.
By the end of the day, CBS 5 News confirmed that the town of Gilbert and the Small Business Alliance found another building in Gilbert for the business to move into by Thursday.
Copyright 2012 CBS 5 (Meredith Corporation). All rights reserved.