UPDATE
Driver leads DPS on chase, stops in Phoenix neighborhood
Posted:
Updated: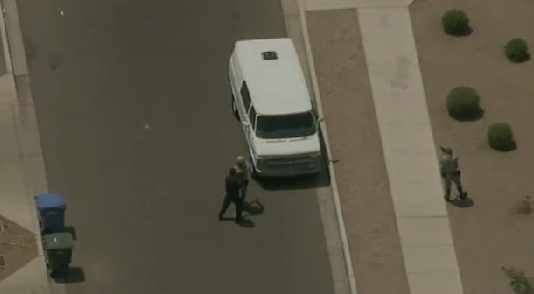 © CBS 5 News helicopter captured these images in the 3300 block of W. Jessica Lane.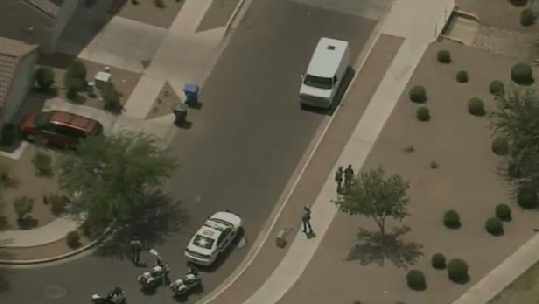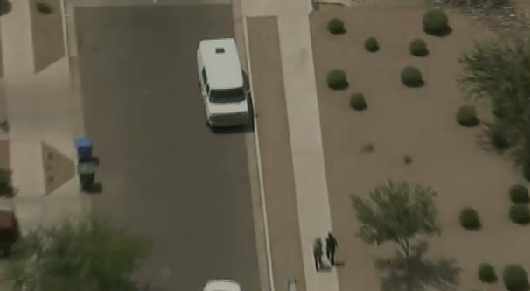 PHOENIX (CBS5) -
Authorities have stopped their search for a man who eluded law enforcement agencies in a high-speed chase in the Valley on Wednesday. Police said they don't believe Josh McClelland, 23, is dangerous.
The Department of Public Safety said Gilbert police tried to stop a white van for reckless driving Wednesday morning.
Police believe the man caused one crash off of Interstate 10.
DPS said they then tried to stop the driver on the freeway, but the driver was recklessly speeding before getting off the freeway. That's when DPS called off the pursuit and Phoenix Ranger was called to assist.
"Initially, when we assisted other agencies, he had gone through several jurisdictions at a very high rate of speed," said Phoenix Police Sgt. Tommy Thompson. "I am told at one point he may have gone over 100 mph, and that is an extreme danger to the community."
Police believe the driver then headed southbound on 31st Avenue from McDowell and turned westbound into a neighborhood in west Phoenix.
DPS said the driver stopped the van and ran into a home near 33rd Avenue and Southern Avenue. Authorities surrounded the home in search of the suspect and at approximately 12:30 p.m., the SWAT team entered the home to see if the man was inside, but didn't find him.
Police said that McClelland did not have any outstanding criminal felony warrants or anything in his past to indicate a history of violence. McClelland did have a couple misdemeanor traffic warrants, according to Thompson.
CBS 5 News asked Robert McClelland why his brother ran from police.
"Maybe he thought that his traffic violations would put him back in jail," said the brother. "He's been in before and didn't like it. That's the only thing I can think of right now."
"I believe he was working and maybe speeding or something and they tried to pull him over and he ran," said the brother. "I am not trying to excuse what he did, but I'm sure he was scared."
Some neighbors said that he should have pulled over when police first tried to stop him.
"It was stupid," said neighbor Luis Colter. "For some traffic tickets he could have done some time and paid the fine. It wasn't worth it."
Stay with cbs5az.com and CBS 5 News for updates on this developing story.
Copyright 2012 CBS 5 (Meredith Corporation). All rights reserved.