SEE THE BACK STORY
PD: Man drives into house, tries to flee
Posted:
Updated: July 8, 2012 08:33 PM MST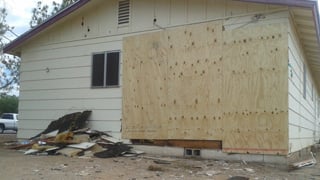 79th Avenue & Bethany Home Road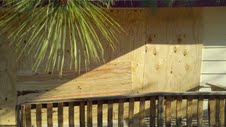 PHOENIX (CBS5) -
A man drove a car completely through a house in Glendale Saturday, and the family who lived there told CBS 5 News that they had just moved out the day before.
The motorist was westbound on Bethany Home Road near 79th Avenue just before the crash happened. Police said he is in his 30s and was driving a Subaru car when he lost control of the vehicle and headed straight for David Nielsen's house Saturday afternoon.
"People say they have never seen anything like this except in the movies," said Nielsen.
The car turned the main living and dining room into a pile of rubble, Nielsen explained as he showed a CBS 5 News crew the car's path.
"There was a big picture window right here," he said.
The area where his family could have been sitting now looks like a tornado ripped through it.
"So there's debris everywhere, 2X4s everywhere, glass everywhere," he said. "Half of the couch is left. Doors are missing, walls are missing."
Nielsen said the car took out two other rooms before it cut diagonally through the rest of the house, just missed the kitchen and came out the other side.
The church next door to the home owns the property, according to Nielsen. He said his family of four who lived here had just moved out Friday and were out of town when the crash happened. Sunday night, the family was counting their blessings.
"Always have good graces and the Lord is watching over us and we are very blessed that our two boys weren't here with us, they are 2 and 4, and my wife, you know nobody was in the house," said Nielsen.
The driver tried to flee the scene but was detained by neighbors until authorities got there, police said.
Investigators said they do not know why the driver lost control of the car and they do not believe any drugs or alcohol were involved.
The driver was cited for failure to avoid an accident, according to Glendale police.
Police said there was one other man in the car with the driver, and he was not injured.
The driver was checked for injuries by Glendale Fire and then turned over to police, fire officials said.
Copyright 2012 CBS 5 (Meredith Corporation). All rights reserved.