UPDATE
Wildlife officials blame golden algae for fish die-off
Posted:
Updated: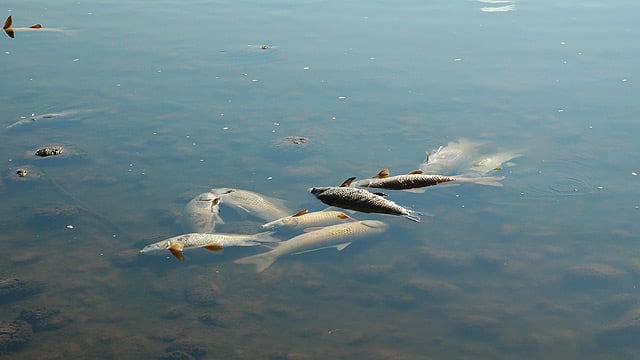 © CBS 5
PHOENIX (CBS5) -
Golden algae are believed to have caused a massive fish die-off on the Salt River upstream of Roosevelt Lake.
The Arizona Game and Fish Department officials said they began receiving reports of dead fish on Wednesday and went to the area Thursday morning to find out what happened.
Golden alga is a one-cell aquatic organism about the size of a human blood cell that releases toxins that affect gill-breathing aquatic organisms, mainly fish and clams, according to the Arizona Game and Fish website. The toxins cause fish gills to bleed internally and lose their ability to exchange water and absorb oxygen. Fish then die of asphyxiation.
The toxins have no apparent lethal or harmful effects on humans or animals that do not breathe through gills.
"The team is taking water quality samples and examining the dead fish to determine a cause as soon as possible," spokesman Kirk Young said.
Young said initial reports are that the die-off has been fairly extensive, with the number of dead fish estimated anywhere from hundreds to thousands.
Young said it appears to have impacted a variety of species including catfish, carp, bluegill, red shiner and buffalo fish.
"At this point, the fish kill seems to be confined to an area of the Salt River upstream of Roosevelt Lake. So far, we have not found any fish dying in Roosevelt Lake itself," Young said.
The department believes drought conditions and high salinity create an environment where the alga can grow.
Biologists think the alga will not become a problem in Roosevelt lake because the river mixes with the lake water, which dilutes the salinity.
Authorities advise people to not eat any dead or dying fish they find anywhere, regardless of the cause.
Game and Fish will continue to investigate and monitor water ways along the Salt River, including Apache, Canyon and Saquaro lakes where the alga is believed to exist but is less concentrated.
Copyright 2012 CBS 5 (Meredith Corporation). All rights reserved.