UPDATE
CA Senate passes bill countering SB 1070
Posted:
Updated: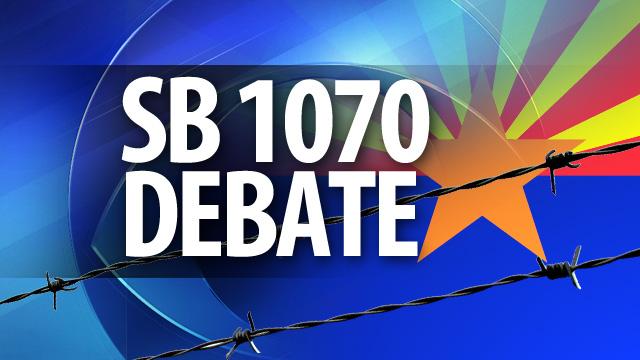 © CBS 5
SACRAMENTO, CA (CBS5) -
The California State Senate has passed a bill countering Arizona's tough immigration law that was allowed to partially take effect after the U.S. Supreme Court's recent ruling.
The bill's sponsor, who disagrees with the strict deportation policies implemented by the federal government under its "Secure Communities" program, said the TRUST Act is meant to restore trust in law enforcement and reduce the state's cost from arrests and processing of the illegal immigrants.
"California cannot afford to become another Arizona," said California Assembly member Tom Ammiano, the bill's sponsor.
One of the bill's advocates, the National Day Laborer Organizing Network, calls the effort the "anti-Arizona law."
The Supreme Court struck down three sections of Arizona's law late last month but upheld its requirement that police check the immigration status of people they stop for other reasons.
"Arizona tried treating all undocumented immigrants as criminals, and it cast all immigrants under a cloud of suspicion. Today California took a step forward down a different path," said Chris Newman, legal director of the National Day Laborer Organizing Network, based in Los Angeles.
Former Arizona Senate President Russell Pearce stated that the bill is illegal under federal law. He said a bill cannot restrict law enforcement agencies from enforcing the law or stop officers from contacting ICE.
He also claimed the bill could be costly for California residents because of the cost of jobs, social services and crimes.
What do you think of California's TRUST Act? Voice your comments below.
Copyright 2012 CBS 5 (Meredith Corporation). All rights reserved.