Tonto Forest open for holiday with restrictions
Posted:
Updated: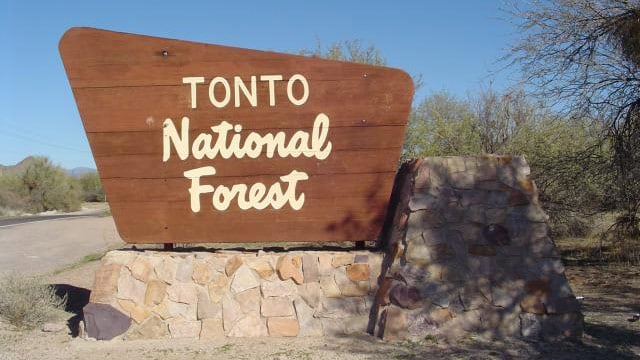 PHOENIX (CBS5) -
The Tonto National Forest will remain open for the Fourth of July, but all fireworks and recreational shooting are prohibited, forest officials said.
Fireworks are always banned in the forest, but Acting Fire Staff Helen Graham said the holiday often adds temptation to use them anyway. Anyone who uses fireworks will face a large fine and possibly jail time, she said.
Recreational shooting is also banned throughout the forest.
"We have had several fire starts this year due to recreational shooting," Graham said. "Today, there was an indictment of an individual who, while target shooting, started the Sunflower Fire. That fire is at about 17,500 acres and has cost $6 million."
Campfires are restricted to charcoal cooking fires in the fire grills and grates provided at campsites.
Violating the restrictions include fines up to $5,000 and up to six months in jail.
The forest has seven closed areas because of fire, flood and bear warnings. The closed areas include Payson, Four Peaks, Sycamore Creek, Shark Creek and Christopher Creek.
Copyright 2012 CBS 5 (Meredith Corporation). All rights reserved.