SEE THE BACK STORY
Tolleson church fire cripples nonprofit
Posted:
Updated: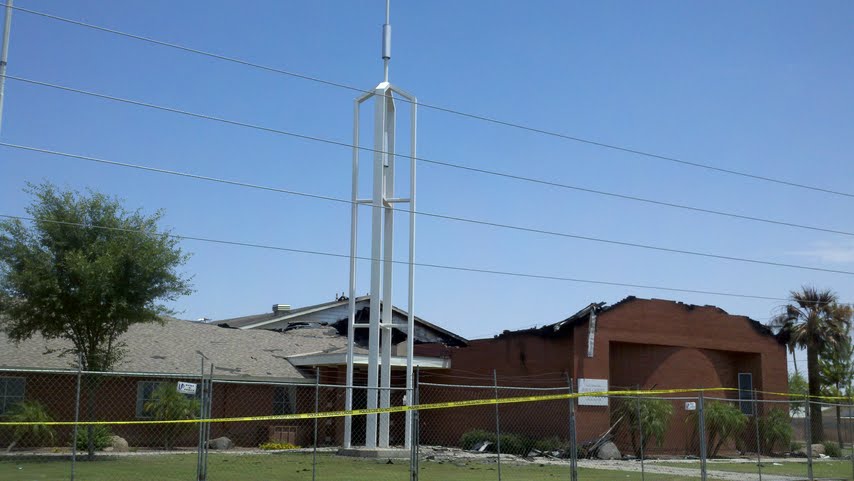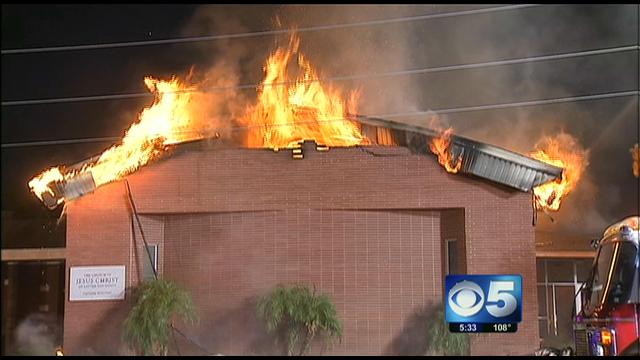 Tolleson LDS fire
TOLLESON, AZ (CBS5) -
A nonprofit that kept most of its donations for sick premature babies in a Mormon church that burned Friday said the fire has crippled the group.
It's called "Sewing for Babies" and was founded in part by Joy Burton in 1996, who also attended the church and was even married there years ago.
She said no one can even get close to the building right now while investigators try to determine the cause of the blaze.
Until then, she and the rest of the group are convinced the majority of their supplies burned in an attic closet.
"Fortunately I had this stuff in here," said Burton as she showed a CBS 5 news crew inside the organization's van they use to drop off donations, "I am so glad we didn't have these quilts in the closet or they would have been destroyed."
She said about 40 volunteers make and deliver approximately 10,000 of the tiniest clothes, booties, hats and blankets for sick premature babies in Valley hospitals every year.
What just happened to be in the supply van is all the group has left, according to Burton.
"Our material, our equipment, the place that we used to be able to sew," is all gone, she said.
She said everything probably went up in flames when the Church of Jesus Christ of Latter Day Saints in Tolleson burned Friday morning at approximately 2 a.m.
"It would be the corner of the gymnasium up there above the stage," she said as she described where all the goods were stored from outside the police tape that is wrapped around the church property, "That's where our closet would be."
For now, she said they will work out of the van, "That's going to be our stash, our beginning stash, now the only stash that we have," said Burton.
"It's better than having no place at all," she said.
The nonprofit needs donations of everything from sewing machines to small supplies like scissors and material.
All donations are tax deductible, according to Burton.
Tolleson fire officials said Saturday that the cause of the fire is still under investigation.
Services will continue Sunday, but they will be at different locations and at different times.
Three congregations of approximately 1,400 people typically meet at the church on Sundays, according to first counselor of the church, Greg Parsons.
He said the Tolleson Ward will meet at the Stake Center at 8702 West Campbell at 3 p.m. Sunday and the Estrella Ward will have services also at the Stake Center and will meet at 3 p.m.
Parsons said the Cold Water Ward will meet at 3 p.m. at the Garden Lakes building at 10930 West Garden Lakes Parkway in Avondale.
These meeting places may change week by week, according to Parsons.
Copyright 2012 CBS 5 (Meredith Corporation). All rights reserved.