UPDATE
Bond set for Scottsdale naked carjacking suspect
Posted:
Updated: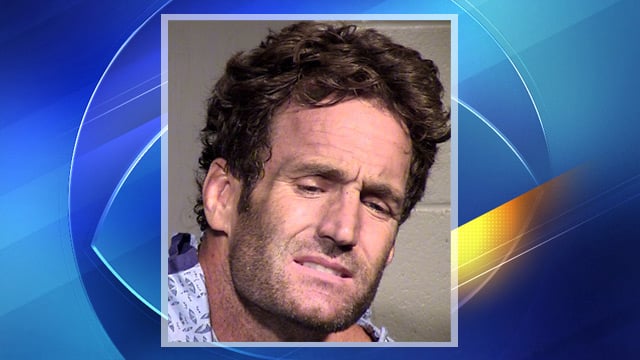 John Brigham
SCOTTSDALE, AZ (CBS5) -
Bail has been set at $100,000 for a man Scottsdale police said stole a vehicle and then stripped down naked before trying to steal another car.
A Maricopa County Superior Court judge set the cash-only bond for John Brigham, 45, of Scottsdale, on Thursday.
Scottsdale police said Brigham was suspected of being involved in a serious injury collision at Hayden and Via De Venture. Police said they believe he then took off his clothes and began jumping on vehicles in the intersection before carjacking a vehicle headed northbound on Hayden Road.
Police said they believe he was involved in another serious injury collision involving four vehicles at 8900 E. Shea Blvd. He then unsuccessfully attempted to carjack two more vehicles before patrol officers were able to detain him, according to police.

Multiple victims were transported to Valley hospitals for treatment and all have been determined to have non-life-threatening injuries, according to authorities.

In all, seven people were injured, including Brigham.
The suspect was taken to a local hospital for evaluation and has not yet been booked into Scottsdale City Jail.
Police said they have not determined what caused Brigham's violent behavior and are awaiting blood screening results to determine if any illicit drug was a factor.
According to the police report, Brigham faces six counts of endangerment, three counts of attempted robbery, two counts of aggravated assault, two counts of leaving the scene of a crash, two counts of driving under the influence, one count of robbery and one count of vehicle theft.
Stay with cbs5az.com and CBS 5 News for updates on this story.
Copyright 2012 CBS 5 (Meredith Corporation). All rights reserved.