Man charged again in alleged murder-for-hire plot
Posted:
Updated: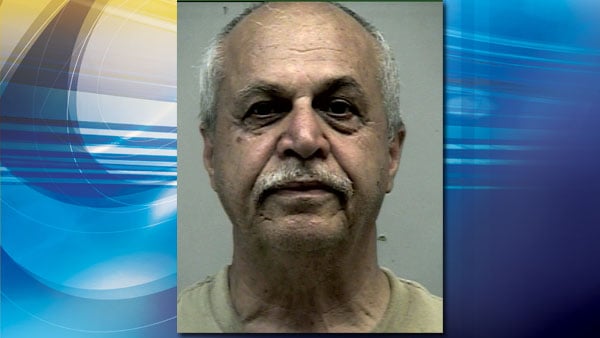 Joseph Memar
GWINNETT COUNTY, GA (CBS46) -
Gwinnett County detectives arrested a 65-year-old man for a murder-for-hire plot.
Detectives said Joseph Memar asked an undercover officer to find him a hitman to kill his former business partner, 59-year-old Alireza Jebraeilli.
On June 27, the undercover officer met with the Memar again. Memar offered the undercover agent an initial payment of $1,500, with an additional $1,500 to be paid upon the death of Jebraeilli.
A photo of Jebraeilli was altered to appear as if he had been killed.
On June 28, the undercover agent met Memar and showed him the photo.
On video, Memar is seen shaking the undercover agent's hand and thanking him.
Memar told him that he would pay the remaining $1,500 the next day.
At the end of their meeting, detectives arrested Memar.
While at the Gwinnett County Detention Center in November, detectives were notified that Memar was again attempting to hire someone to kill Jebraeilli.
A plain clothes officer met with Memar during his visitation time.
Memar offered the undercover officer $10,000 to kill Jebraeilli and directed him to a source outside the jail for payment.
When detectives approached that source, he refused to participate in any way.
Memar has been charged with a second count of criminal attempt to commit murder.
Copyright 2012 WGCL-TV (Meredith Corporation). All rights reserved.