Manitou Springs first to sense CO wildfire danger
Posted:
Updated: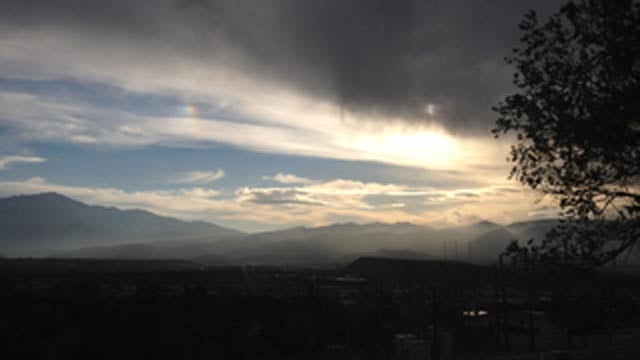 Colorado Springs
MANITOU SPRINGS, CO (CBS5) -
When the Waldo Canyon fire started six days ago just a mile or so from Manitou Springs, CO, the residents of that town thought their community would be destroyed.
"It was a great day and then we started seeing smoke over the mountain," said resident Turu Marx-Eurich.
The eclectic mountain community, where deer and bear roam freely, was the first to sense danger.
"The town just emptied out with fear," Marx-Eurich said.
The Waldo fire started burning just a mile from the town and Turu Marx's restaurant. And then residents got word to evacuate.
"It's been really frightening," Marx-Eurich said.
Strong winds kicked north, away from Manitou Springs. And just like that, the town was spared.
"It's shocking the town is still here," Marx-Eurich said.
There's a sense of relief, but there's also some lingering uncertainty.
"It's a fear of what's going to happen to our business, what's going to happen to our friends," he said.
Other communities have not been so lucky. Many people still have no idea what's left of their homes and their town.
"It's a very frightening time, even if your town is intact," Marx-Eurich said.
President Barack Obama is expected to tour parts of Colorado that have been ravaged by the blazes, where he will visit with firefighters.
Copyright 2012 CBS 5 (Meredith Corporation). All rights reserved.