CBS 5 EXCLUSIVE
Woman describes her neighborhood burning in CO wildfire
Posted:
Updated: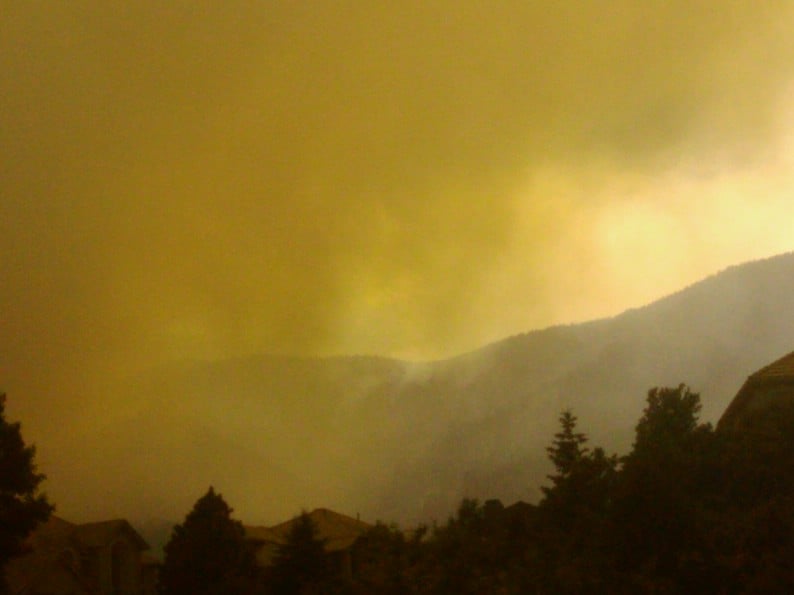 © Tammy Leitner, cbs5az.com
COLORADO SPRINGS, CO (CBS5) -
The fast-moving flames of the Waldo Canyon Fire in Colorado have destroyed hundreds of homes and charred more than 18,000 acres.
The fire has forced 36,000 people from their homes in Colorado Springs. Because of the dramatic winds, many residents have little warning before running for their lives.
"We had a police officer come and just screaming at everybody in the neighborhood, 'just get out, get out,'" Nicole Grimmett said.
Grimmett had less than five minutes to evacuate.
"You could see flames jumping from tree to tree to tree," Grimmett said.
Her Mt. Blodgett neighborhood was quickly engulfed.
"Just 100-foot flames and I've heard a lot of people describe it as Armageddon, and if there was something worse than Armageddon, that's what it looked like," Grimmett said.
The frenzy to get out caused traffic to snarl for miles, trapping the evacuees in their cars as the fire closed in.
"You're watching these flames come toward you in your review mirror and you've stopped and can't get anywhere," Grimmett said.
She snapped photos as she was leaving, wondering what would be left of the place she calls home.
"It's not just watching smoke. It's not a spectacle. With every puff of smoke that goes up it's a memory that every person has built in that area."
The only glimpse of hope came in the form of a few rain clouds.
"I was up in Falcon last night and it started raining and it was the first time I saw my entire family smile. We went out in the rain and danced."
Officials told CBS 5 News there are 10 people unaccounted. Friday crews will go through the 346 homes that were destroyed making sure no one is inside.
Copyright 2012 CBS 5 (Meredith Corporation). All rights reserved.