Police: Phoenix man gave stepson 'bath salts'
Posted:
Updated: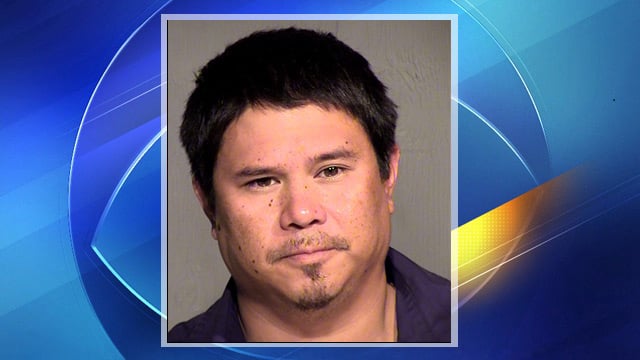 Mark Holt
PHOENIX (CBS5) -
A 36-year-old Phoenix man has been arrested and charged after police allege he gave his teenage stepson a drug called "bath salts."
Mark Anthony Holt was arrested at his house Monday and charged with child abuse and multiple counts of aggravated assault stemming from a series of events starting in September 2011, police records show.
He is facing multiple charges including, two counts of aggravated assault with a deadly weapon, one count of child abuse, and two counts of furnishing obscene materials to minors.
According to the police, Holt grabbed his 15-year-old stepson by the neck and choked him unconscious on April 1. Police also allege he pushed his wife against the wall and injured her ribs while also threatening to kill her and her 12-year-old daughter with a knife on June 15.
Police said that between September and October in 2011 he gave his stepson bath salts while his wife was out of the country taking care of sick family members.
Holt's bail has been set at $36,000.
His next court dates are July 3 and July 6.
Copyright 2012 CBS 5 (Meredith Corporation). All rights reserved.