UPDATE
DOJ, ACLU introduce hotlines in response to SB 1070
Posted:
Updated: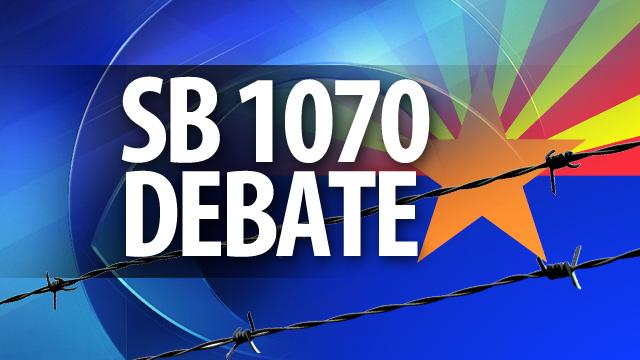 © CBS5
WASHINGTON (AP/CBS5) -
Wasting no time after the Supreme Court ruling, the Department of Justice has set up a hotline for people to call if they feel like officers have violated their civil rights in enforcing SB 1070.
"It's very insulting," Arizona Attorney General Tom Horne said.
Horne wasn't pleased with the hotline the DOJ created two weeks before the "show your papers" provision of SB 1070 was allowed to take effect.
"The federal government can be irritating at times," Horne said. "They have all of these prejudices that we are prejudice."
It's true that under the Supreme Court ruling of SB 1070 it's too early to claim any type of racial profiling or to assume that type of mistreatment may be unfair, but the Department of Justice is no stranger to Arizona, particularly Maricopa County, where it has been investigating Sheriff Joe Arpaio's office for years regarding these very same civil rights issues.
In the eyes of some, including the American Civil Liberties Union, racial profiling is already an accepted practice in Arizona.
"I think it's impossible to enforce section 2B without engaging in profiling and harassment and profiling of people born in the United States and not just Latinos, all people of color," ACLU Arizona executive Alesandra Soler said.
The ACLU already has filed a lawsuit against the state with 20 plaintiffs who claim their civil rights have been violated by police and deputies.
The DOJ hotline would be information for a federal suit but advocacy groups are already expecting the phone to ring.
"I think what's going to happen is police officers are going to rely on their own biases, so they are going to rely on accents or how people look," Soler said. "If they look disheveled, I mean these are things that Maricopa County has said they use as factors and we know that they have stopped and detained U.S. citizens."
"I think those types of ambulance chasing measures usually drum up business that shouldn't be there in the first place and so I think it's likely to do harm," Horne said.
The DOJ hotline phone number is 1-855-353-1010, and the email is SB1070@usdoj.gov.
The ACLU hotline number is 1-855-737-7386.
Copyright 2012 CBS 5 (Meredith Corporation). All rights reserved.