Homeland Security suspends immigration agreements with AZ police
Posted:
Updated: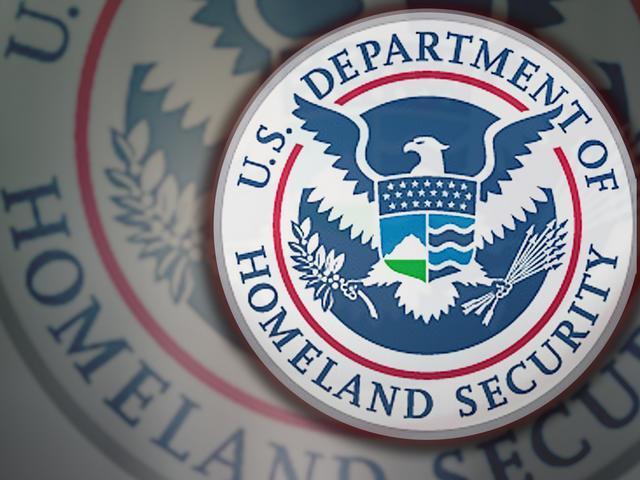 © CBS 5
PHOENIX (CBS5) -
The Obama administration announced Monday, hours after the U.S. Supreme Court ruled on Arizona's Immigration Enforcement Law, it is suspending existing agreements with Arizona police over enforcement of federal immigration laws.
The administration said it has issued a directive telling federal authorities to decline many of the calls reporting illegal immigrants that the Homeland Security Department may get from Arizona police.
According to the Department of Homeland Security, DHS officials in Arizona have been directed not to respond to the scene of a state or local traffic stop or a similar law enforcement encounter upon the requests from state and local police officers for assistance in enforcing immigration laws unless the individual meets DHS enforcement priorities - is a convicted criminal, has been removed from the US previously and reentered unlawfully or is a recent border crosser. DHS will continue to telephonically comply with its legal requirement to verify an individual's immigration status upon request.
DHS said in a statement Monday that ICE has determined that 287-G agreements are not useful in states that have adopted immigration enforcement laws like SB 1070. Consequently, ICE rescinded its 287-G agreements with Arizona state and local law enforcement agencies. The 287-G status gave officials the ability to check whether or not any inmate in the jail was here legally or not.
Task force agreements were rescinded with the following agencies:
Arizona Department of Public Safety

City of Mesa Police Department

Florence Police Department

Pima County Sheriff's Office

Pinal County Sheriff's Office

Yavapai County Sheriff's Office

Phoenix Police Department
Dwight D'Evelyn with the Yavapai County Sheriff's Office told CBS 5 News that they currently have two 287-G task force positions and both of those deputies had their duties modified and adapted into criminal investigations, working only cases involving already suspected criminal illegal immigrants. YCSO said the 287-G remains in full force at Yavapai County Jail for any bookings on open criminal charges unrelated to immigration status.
The Mesa Police Department said told CBS 5 News that the change in 287-G has no impact on their day to day business.
Secretary of Homeland Security Janet Napolitano released the following statement Monday.
"I am pleased that the U.S. Supreme Court confirmed that state laws cannot dictate the federal government's immigration enforcement policies or priorities. DHS remains focused on enhancing public safety and the integrity of our border by prioritizing enforcement resources on those who are in the country unlawfully and committing crimes, those who have repeatedly violated our immigration laws, and those who recently crossed our borders illegally. The Court's decision not to strike down Section Two at this time will make DHS's work more challenging. Accordingly, DHS will implement operational enhancements to its programs in Arizona to ensure that the agency can remain focused on its priorities. Over the past three and half years, this Administration has dedicated unprecedented resources to secure the border and to enforcing our nation's immigration laws in a firm and reasonable fashion. We continue to urge Congress to pass comprehensive reform because nothing short of a comprehensive solution will resolve the current patchwork of immigration laws. Finally, it is important to note that today's Supreme Court decision will not impact the memorandum I issued on June 15 related to prosecutorial discretion eligibility for productive members of society who were brought to the United States as children."
Copyright 2012 CBS 5 (Meredith Corporation). All rights reserved.