Campers cross paths with, shoot at bear after attack
Posted:
Updated: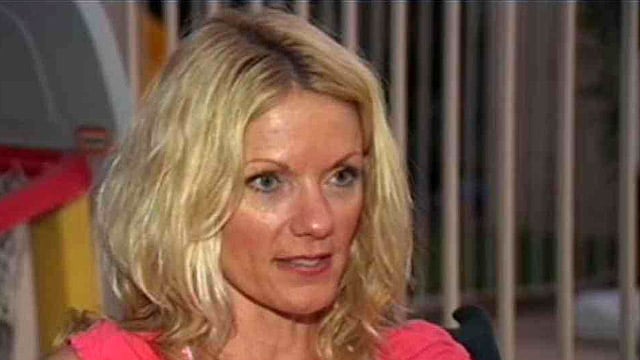 Kim Bress and her husband were in their tent when a bear ripped it open Sunday.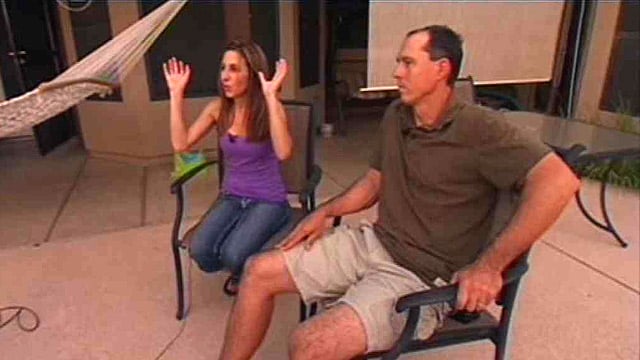 Carly and Steve Stoltenberg said they asked about the attacks before going camping.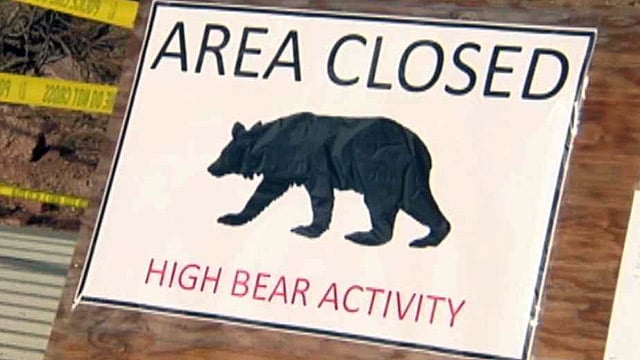 The Brass' tent after the bear attack. No one was hurt in their tent, though the bear mauled a man.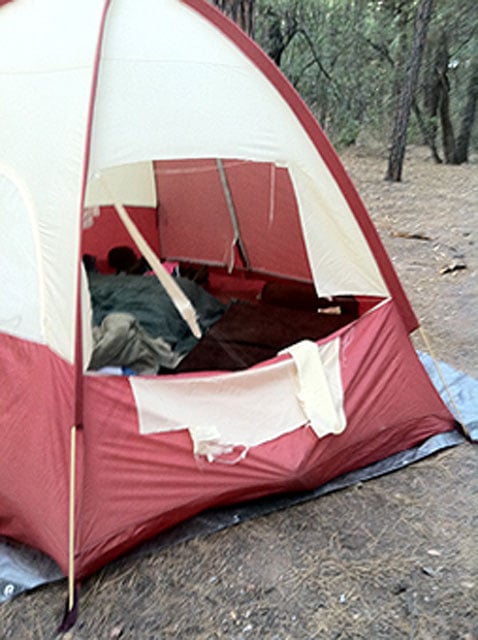 PHOENIX (CBS5) -
A number of campers had a close encounter with the bear that mauled a man near Payson on Sunday morning, including one man who fired his gun at the intruder.
It was the third bear attack near Payson in the past month and second in less than a week, according to state wildlife officials.
Carly Stoltenberg, Steve Stoltenberg, their children, of Gilbert, and their friends, Kim Bress, her husband and their child said they knew about the bear attacks before they left for their camping trip Friday. They told CBS 5 News they spoke with Arizona Game and Fish officials before camping and decided it was safe to go.
Carly Stoltenberg said the first night they arrived they received bear safety information from a game warden.
"They handed us a brochure about it. We all read it. We all talked about what would happen if we came across a bear," she said.
Carly Stoltenberg said they kept their food properly stowed and were following the recommended bear safety procedures.
They camped Friday night with no incident and then as the sun rose Sunday morning, the Stoltenberg and the Bress families were right in a bear's path moments after it mauled another man in the same park.
"I saw first our friends, Kim and Gary. We saw their tent shaking and I heard someone screaming, 'Bear! Bear!" said Carly Stoltenberg.
Steve and Carly Stoltenberg said they saw the bear walk right behind their tent and then realized their friends narrowly escaped its claws.
"I saw the shadow kind of rise up and saw the impact of the bear hitting the tent and then the fabric of the tent just came ripping down almost like a window shutter and there was the bear right behind my husband," Bress said.
The group said they made loud noises and started getting the children to safety while Steve Stoltenberg said he and another camper grabbed their guns.
The other camper took a shot at the animal after it got away from people, according to Steve Stoltenberg.
"He took a shot at it. I'm not sure if he hit it," Steve Stoltenberg said.
Steve Stoltenberg said a camper was attacked 15 to 20 minutes before the shot was fired just outside the campground.
Authorities said the man attacked was transported to a Phoenix hospital in critical condition with cuts to his head, legs and arms.
On Thursday night, Jason Amperse, 29, of Glendale, asleep in a cabin under construction near Payson, was bitten by a bear. He suffered a bite mark on his right leg and claw marks on his left leg.
On May 31, a 74-year-old woman at Ponderosa Campground awoke in her tent to a bear clawing at her. Officials said after tearing open the tent, the bear reportedly stuck its head in and clawed at the woman. She had bruises and a laceration on her scalp.
Ponderosa campground is 12 miles northeast of Payson, with 61 camp units available with picnic tables, grills and fire rings.
The Game and Fish Department also told a CBS 5 News camera crew Sunday that they killed a bear in the Payson area Saturday night before the attack.
That bear will undergo an autopsy this week.
As of Sunday, the campground closure area is bounded by the junction of Highway 260 and Forest Road (FR) 405-A, south to Forest Road 893 continuing south on FR 893 until its junction with Forest Trail 37. It then extended south on Trail 37 to the Hellsgate Wilderness boundary line, then northeast along the Wilderness boundary line to FR 405 and north along FR 405 to its junction with Hwy 260. From there, the closure goes south to its junction with Forest Road 405-A.
The following roads in this area are closed: FR 405-A, FR 405, FR 893, FR 1625 and Forest Trail 37.
Game and Fish officials said with the state's drought and scarce wildlife food resources, more and more wildlife are moving into areas that are on the fringe of wildlands, looking for food.
Bears are attracted to areas where humans are because of the often easy access to garbage, food and gardens. It's important campers secure all food sources, cooking gear and trash well away from camps and tents when recreating in bear areas, Game and Fish officials said.
Copyright 2012 CBS 5 (Meredith Corporation). All rights reserved.