Man sees possible attacking bear hours before 2nd strike
Posted:
Updated: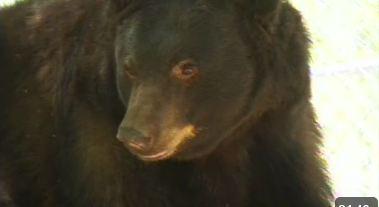 PAYSON, AZ (CBS5) -
A man who has a cabin near the second attack site said he may have seen the bear just hours before it struck.
Michael Calmese comes up to his cabin every weekend near Tonto Village. He's heard about the bear warnings, but didn't think he'd ever see a wild one up close. That all changed yesterday morning.
"I'm coming out minding my own business, there's something moving. I look, it's a bear," said Calmese.
The bear was about 100 feet away from him.
"You know my first thought was, what do I do? My second thought was, well since he's moving in the other direction, I want to get a look at him. He's a beautiful creature of nature," he said.
Calmese ran towards his neighbor's cabin because he had a gun. Luckily, the bear left pretty quickly - leaving some tracks behind. He said a trash can nearby may have attracted the bear.
"We even have a bear latch on to that one," he said.

Even though he was a little bit scared, Calmese said seeing the creature up close was amazing. But he hopes the bear catcher gets him soon.
"There's still a bear here; we need to let people know because it's a dangerous situation," he said.
Copyright 2012 CBS 5 (Meredith Corporation). All rights reserved.