SEE THE BACK STORY
Cleaning hotels with CSI-like technologies
Posted:
Updated: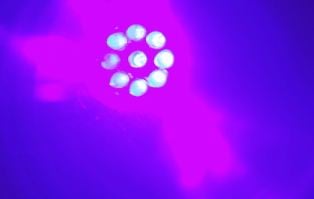 TEMPE, AZ (CBS5) -
Best Western has introduced new cleaning technologies with a CSI twist that doesn't fight crime, but fights grime.
Customer surveys show that travelers are most concerned with cleanliness, according to a Tempe Best Western owner, Rich Schnakenberg.
The hotel said high touch points are the surfaces that usually collect the most germs like the television remote, the telephone and the light switches.
The house keeping inspector, Jerrold William, at the Best Western in Temp near interstate 10 and Baseline Road showed a CBS 5 news crew the new technologies they are using to clean the hotel.
William showed a desk chair that had been scanned with a black light.
"It might even be saliva, urine, whatever it is, with this black light we were able to find this," he said.
The hotel is now cleaned under a black light to make sure they are getting what you can't see with the naked eye.
They are also using an ultra-violet sterilization wand, which William said leaves surfaces and even the bed 99.9 percent free of germs.
The wand, "Actually sterilizes it," William said.
The hotel owner said these new techniques should be better in the long run for everyone involved.
"It gives the maids a real education on what is total cleanliness," Schnakenberg said. "What are the areas that maybe they haven't looked at before and should be looking at."
Schnakenberg said all the Best Western hotels should be trained to clean like this by the end of 2012.
Copyright 2012 CBS 5 (Meredith Corporation). All rights reserved.