Get instant mobile updates when weather threatens
Posted:
Updated: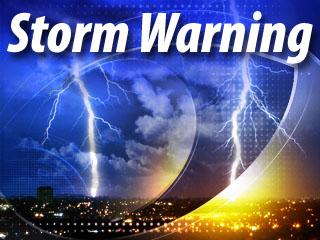 © CBS 5
PHOENIX (CBS5) -
When severe weather moves in, no matter where you are, you'll now receive an instant notification on your mobile phone, with no need to sign up or download an app.
It's part of a new nationwide text emergency alert system, called Wireless Emergency Alerts, which will warn you when weather threatens.

The best part about the new text alert service is it's free. As long as your cell phone is capable of receiving text messages, you'll get wireless alerts for the most dangerous types of weather from the National Weather Service no matter where you are.
When a weather warning has been issued, your phone will pick up alerts broadcast by nearby cell towers. Those towers will broadcast the message much like an AM/FM radio station, and cell phones within range will immediately pick up the signal if they are enabled to receive text alerts. When your phone receives a message, it will alert you with a unique ring tone and vibration.
Find out if your phone is WEA-capable and when the alert system will be available in your area by contacting your wireless carrier today or by visiting CTIA, the Wireless Association.
Copyright 2012 CBS 5 (Meredith Corporation). All rights reserved.