PD: Dad passes out with 2 kids, gun in hot car
Posted:
Updated: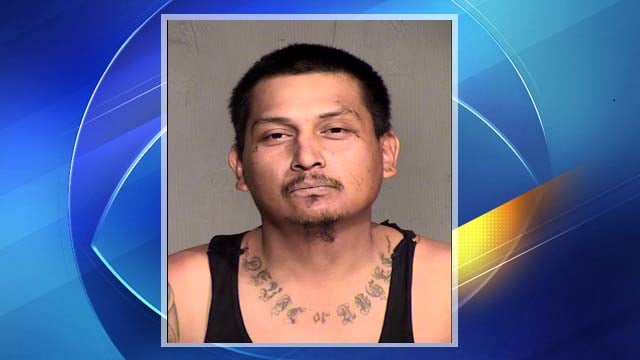 Ramon Carrillo
TEMPE, AZ (CBS5) -
A baby and a toddler were rushed to the hospital after Tempe police found them in a hot, turned-off vehicle with their father passed out behind the wheel.
Police, acting on a call from a hotel manager, found Ramon Carrillo, 36, of Phoenix, and his two children, ages 1 and 2, in the vehicle at Towne Place Suites at 5223 S. Priest Dr. early Monday afternoon.
The 1-year-old child was in a child seat in the rear of the vehicle and the 2-year-old was lying partially on Carrillo's lap and the center armrest. Police said a handgun was later found under the front seat where the child was.
Police said the outside temperature was 111 degrees, while inside the vehicle, readings measured between 115 to 120 degrees, even with the windows rolled down.
Officers said they smelled alcohol on Carrillo and his eyes were bloodshot and watery. He admitted to drinking one beer, authorities said.
Carrillo agreed to take sobriety tests and police said he did poorly. He also agreed to a breath test that showed a 0.164 percent blood alcohol content, authorities said. Arizona's legal limit is 0.08 percent and the extreme DUI limit is 0.15 percent.
Carrillo was arrested and booked into jail on two counts of child abuse and two counts of aggravated DUI, police said.
The children are expected to be OK.
Copyright 2012 CBS 5 (Meredith Corporation). All rights reserved.