SEE THE BACK STORY
Karate instructor accused of molesting students
Posted:
Updated: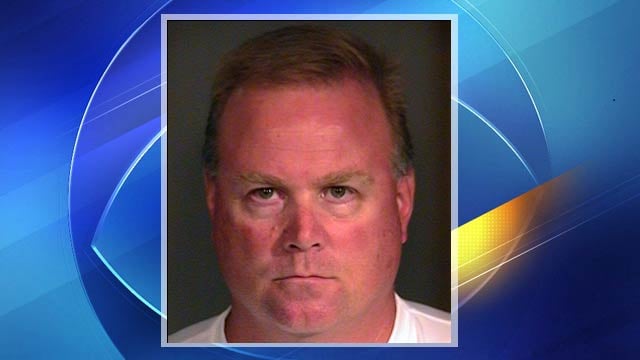 Scott Alan Flood
CHANDLER, AZ (CBS5) -
Chandler police have arrested a karate instructor on suspicion of child molestation.
Scott Flood, 47, is being held at the Maricopa County Jail on two counts of child molestation after receiving a tip on June 13.
Flood has been instructing karate to 3- to 6-year-olds in the East Valley for the past decade, police said.
A 5-year-old victim told police that Flood touched her inappropriately at school, police said.
She also told police Flood told her not to tell her parents, police said.
The other victim's allegations stem from a case in 2010 in Tempe. She told her parents Flood made her feel uncomfortable after he kissed her on the cheek, called her gorgeous and said he loved her as she sat in his lap and tickled her butt, police said.
Tempe police said those allegations didn't meet the statutory requirements for a sex crime, so they investigated them as an assault. Police said the city's prosecutor didn't think a conviction was likely, so the case was dropped.
Chandler detectives said Flood has been teaching karate ever since.
Police said the two girls do not know each other.
Flood denied all of the allegations.
He told police he tickled the first victim and if he touched her inappropriately, it was an accident, police said. He also said he pulled the second victim's pants up because they were falling down, police said.
Child Time, the school where the alleged molestation happened said they do background checks, but they didn't check Flood because he was independently contracted and had valid state clearance.
Detectives from the Chandler Police Department's Criminal Apprehension Unit arrested Flood on Friday at his home.
Police said they don't know of any other victims at this time.
Copyright 2012 CBS 5 (Meredith Corporation). All rights reserved.