Former El Mirage cop writes book about botched MCSO cases
Posted:
Updated: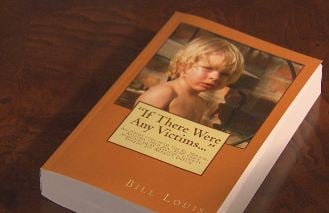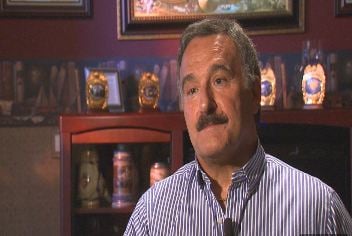 EL MIRAGE, AZ (CBS5) -
He said he uncovered hundreds of sex crimes cases that went uninvestigated by MCSO and now he's written a book about it. It may not be light reading, but a former assistant police chief with El Mirage said his book provides details never before released.
Bill Louis said he heard Maricopa County Sheriff Joe Arpaio apologize back in December "if there were any victims." That comment not only inspired him to write the book, but also became the title.
"He knew there were victims because we told him, we gave him these reports, we told him all the report numbers," Louis told us.
He took over as assistant police chief of El Mirage in 2007, after MCSO took over for a couple of years. He said when he looked through the cases MCSO said they investigated, he knew something was wrong.
"There's cases there were no forensic interviews done, no forensic examinations done, nothing submitted to the crime labs," Louis said.
He added dozens of child rapists, sexual predators and murderers got away scot-free. So in December he began writing his book, If There Were Any Victims.
"The purpose of my book, the motivation, is to put the human element back in there," he said.
Page by page, you can read the cases Louis said only collected dust. In one, a mentally challenged girl let a stranger in to use the phone and was raped. In another, a vulnerable 14-year-old was convinced to send a predator nude photos of herself, which ended up all over the internet.
"So these guys were never brought to justice," Louis said. "Child molesters, pedophiles, internet predators."
Louis said the buck stops with Arpaio, who he said took detectives away from the sex crimes unit to focus on immigration sweeps and anti-corruption arrests. But why publish the book now, during an election year?
"I'm not looking for anything," Louis said. "All I wanted to do is get this issue back in the public's eye."
We reached out to MCSO, but they said they haven't read the book yet and therefore couldn't comment. For more information on the book, visit: http://www.iftherewereanyvictims.com/Home_Page.html.
Copyright 2012 CBS 5 (Meredith Corporation). All rights reserved.